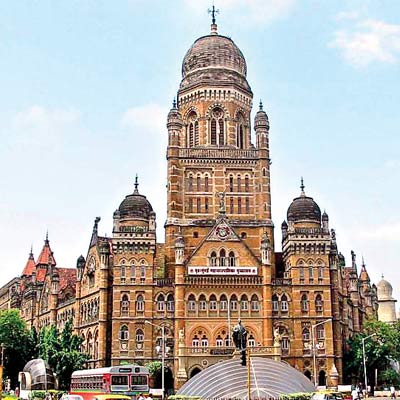 BMC's ambitious and expensive projects in its plan for the coming years, will, in all likelihood, drain the civic body's coffers if implemented.
While the civic body's budget for 2014-15 is expected to be around Rs32,565 crore, approximately 18% more than its last year's budget of Rs27,578 crore, the projects envisaged for the city are way too expensive.
The BMC plans to take up these projects during this financial year and expects to complete them in five to seven years, allowing it to fund them each year from its savings.
"Several projects need huge funds, and the civic body has, as of now, deposits in nationalised and private banks Rs31,360 crore. Of this, Rs6051.64 crore is miscellaneous surplus amount, which the BMC is bound to keep intact, and cannot, under any circumstances, use unless it has the written permission from the state government," said a senior civic official on condition of anonymity.
The official said that a portion of the total amount — Rs4,218.86 crore — is the money deposited by contractors before they take up each work. "It's funny, but true that even the accounts department has no record as to which contractor has paid deposits and when. It's also strange that no contractor has come to claim his deposit in all these years," said the official.
The major projects the civic administration is planning to take up are: laying the duct lines (Rs9,000 cr) all along the city roads to avoid rampant trenching to lay utility cables; constructing new concrete roads (Rs5,441 cr); constructing coastal roads (Rs5,600 cr), constructing storm water drains pumping stations in next 10 years (Rs3,927 cr), improving solid waste management (Rs1,617 cr), expanding and upgrading health-care facilities (Rs2,340 cr), improving public education scheme (Rs2,126 cr), upgrading fire services (purchasing new equipment and building more fire stations (Rs2,514 cr), improving water supply system and creating new resources by building dams and becoming part of the national river link project (Rs27,914 cr); and upgrading sewerage disposal system (Rs11,134 cr).
A senior corporator said the civic body knew it could not handle such expensive projects and that neither the Centre nor the state was generous with funds. "If the BMC wants to complete these projects it will have to drain its fixed deposits," he said.
The civic budget for 2014-15 will be presented on February 5 as Rahul Shewale, chairman of the standing committee, has conveyed his inability to chair the meeting on Tuesday.
Money matters As on January 21, 2014
Rs6,143.63 Total capital expenditure budget estimate
Rs1,395.95 cr Actual spending
22.72% Rs In per cent