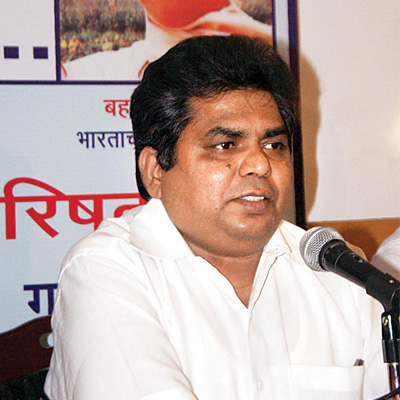 The Mayawati-led Bahujan Samaj Party (BSP) has refuted reports of the party tying up with the ruling NCP in the Maharashtra assembly elections and stressed that it would face the polls on its own merit.
BSP Maharashtra president Vilas Garud alleged that rumours were being floated by NCP to up the pressure on Congress and increase their bargaining power. "BSP will fight the polls on its own strength," said Garud, adding that they had seen their votes in Maharashtra rise from 10.50 lakh in the 2009 Lok Sabha elections to 12.71 lakh now.
However, despite the fact that BSP's founder Kanshiram began his political activism from Pune, the party has drawn a blank in the Lok Sabha and assembly polls in spite of a committed cadre base and a transferable share of votes.
Garud said BSP would also continue its social engineering exercise by giving nominations to upper castes like Brahmins and the backwards to diversify and expand outside its core Dalit base. In the Lok Sabha polls, BSP had nominated two Brahmins from Mumbai, namely Ganesh Aiyar (Mumbai South-Central) and Pushpa Bhole (Mumbai North-West).