dna delves into a topic that most parents deem 'uncomfortable'—child sexual abuse and finds out how a Worli-based NGO inspires society to speak up on CSA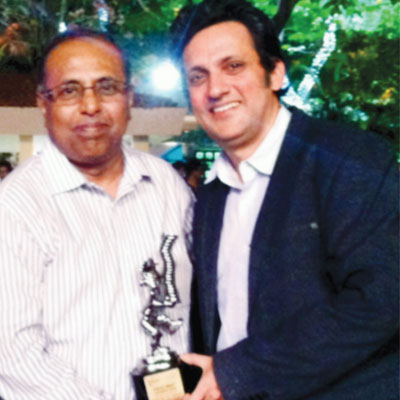 Dus…nau…aath…it took a bunch of kids to suggest this number and help create the country's first, 24-hour free, emergency helpline for children. Worli-based Childline India Foundation (CIF), which started as an experimental project, is now a NGO partnering with the Government of India (GOI) as a Public Private Partnership project. For child-related problems requiring physical intervention, CIF partners with 600 independent NGOs across India for solutions. Having started with the aim of reaching out to street children, they came up with the concept of one direct toll free number, which children could easily remember and dial whenever they needed help. Be it educational problems, parental conflicts, and issues like sexual abuse, there is always a friendly didi or a sympathetic bhaiya to help a child in need.
Living in denial
We would like to believe that India is taking bigger steps to being a broad-minded nation, but we have a long way to go. Parents tend to believe that 'Sexual abuse cannot happen to my child'. Sadly, statistics prove otherwise: the GOI research of 2007 has reported that 53% of all children are sexually abused by the age of 10. Despite this, parents shudder to have 'the talk'. Nishit Kumar, Head of Communication & Strategic Initiatives, CIF explains, "Parents are hesitant about talking to their children on such matters. They think it is the responsibility of the school to educate children regarding this. No matter how highly educated they are, when asked, 'How do you tell your kids about their private parts?' they never have an answer." This speaks volumes about our society: when one cannot even discuss the human anatomy with children, how will they ever talk about the difference between a 'safe' and 'unsafe' touch?
Staying aware
Seeking a solution to this, CIF started an awareness campaign in which they trained lady volunteers to enact stories to teach children about personal safety. Kumar informs, "At the end of each story session, we give out a set of labels to children and ask them to write down the name of that one person they trust, who they would talk to in case they felt the need to share something. We also send a sealed letter to the parents of the children explaining to them how they can recognise if their child has been a victim of CSA."
This ongoing programme has garnered wide acceptance, so much so that the BMC has asked CIF to implement this in 1,700 municipal schools in the city. Aiming to reach out to 1 million children over the next two years, currently CIF has completed 1/3rd of this target. They also conduct plays and puppet shows for street children to build CSA awareness.
Who is Komal?
Once Kumar was featured on Satyamev Jayate (Season 1), people started enquiring about this programme and wanted to volunteer. Aware of the sensitivity of the topic, CIF decided to release an animation film that would cater to every age group. This is how Komal, a well-researched 10-minute PSA that has gone viral on social media and has been much lauded, came into being. It won the FICCI-FRAMES BAF Award in the Best International Short Film Category. Conceptualised and created by director Kireet Khurana, this film has been dubbed in 13 Indian languages. Also, with the help of BarrierBreak technology, Komal has 36 accessible versions, including those catering to physically challenged children. It has not only helped to educate kids but also allowed many to break the silence. Want to do your bit for society? Make a child aware about CSA; and if you are uncomfortable even now, get them to meet 7-year-old Komal.