28-year-old was fed up of marriage pressure from the victim.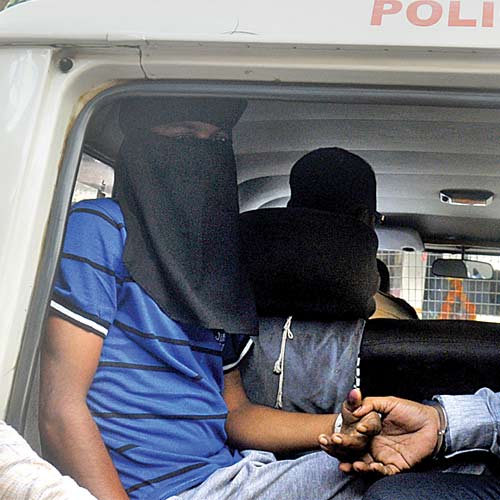 A week after the body of a 27-year-old woman was found in Sanjay Gandhi National Park in Borivli (East), the Kasturba Marg police on Thursday arrested her boyfriend for the murder.
The accused, Pravin Talvatkar, 28, allegedly killed Sarla Ahire as she was pushing him for marriage and because he couldn't bear her shopping and other expenses. Talvatkar, an electrician, is already married and lived with his wife in Teen Dongri area in Goregaon (West).
On November 27, Ahire had left from her Teen Dongri home for work. When she did not return home that evening, her family, along with the accused, filed a missing person complaint with the police. Her body was found the next day in Trimurti village in the national park.
According to the police, the accused met her that day around 9am near the national park and, under the pretext of spending time with her, took her inside. He then allegedly dissolved 25 tablets (Depin 10) and injected her with a syringe, saying it was to cure the medical condition she had.
"After she fell unconscious, he tied her up against a tree, covered her eyes with a dupatta and then slit her throat twice with a cutter," said Pravin Patil, deputy commissioner of police, zone XII.
To mislead her family, he also allegedly sent an SMS from her phone to her mother saying she had reached office and then sent the same SMS to his phone. After some time, he sent another SMS saying she had had lunch to his phone and to her mother.
Patil said, "When she did not return home, her mother got worried and, later, called the accused.
He told her that he had been unwell that day and had no idea where she was. He also called her phone and sent SMSes to her in front of her family." Later, he accompanied her family in registering a police complaint.
"When we checked Talvatkar's mobile, we found that he had been ignoring Ahire's calls and messages for quite some time before she was killed. While he had received calls and replied to his friends' messages on the morning before the murder, he had ignored calls and messages in the afternoon, after the murder. When we questioned him about this, he started fumbling and, later, confessed to the crime," added Patil.