Botulinum toxin proves effective in treating and controlling cases of incontinence.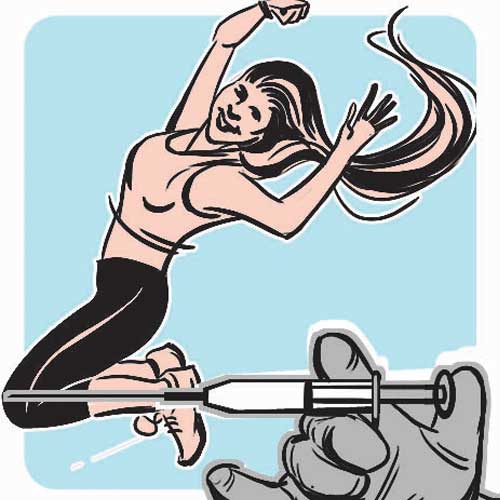 Botox came to the rescue of 40-year-old Nalini Shah, but not for cosmetic purposes as it helped to cure her leaky bladder. With Drugs Comptroller General of India (DCGI) approving the use of botulinum toxin for treating overactive bladder, it is becoming popular among patients seeking quick relief.
"My life was completely thrown off track. I was unable to take journeys and was confined indoors mostly; not to mention the embarrassment caused by urinary incontinence," said Shah.
In a healthy individual, the brain sends messages to the bladder to turn urination on and off.
However, in some cases this regulation goes awry, creating loss of control over the organ.
Urinary incontinence is caused by uninhibited contractions of the detrusor muscle due to a neurological condition, resulting in leakage of large amounts of urine. The process happens without sufficient warning that could allow sufferers to attend nature's call in time. The condition affects more women than men.
"Once injected into the urinary detrusor muscles around the bladder, botox works as a purified protein that blocks overactive nerve impulses which trigger excessive muscle contractions. The effect brings about dramatic relief to the urge to urinate. Although the effect is not permanent, it may last up to 10 months, depending on the individual condition, providing ample relief to the person suffering from the debilitating ailment," said Dr Sanjay Pandey, urologist, Kokilaben Dhirubhai Ambani hospital in Andheri.
Very few doctors in India offer botox as treatment for urinary ailments as awareness is low, says Pandey. The procedure takes 30 minutes and can provide relief for months.
"It is minimally invasive technique, reversible and highly effective in improving the quality of life of individuals suffering from never-ending urinary incontinence," said Pandey.
"Loss of bladder control can be a devastating ailment and can destroy one's quality of life completely. Botox can make a difference, but it has yet to make inroads into public hospitals, " said Dr NK Hase, head, nephrology, KEM hospital.
The treatment can help bring back normal functioning of the urinary bladder from an overactive state, for as long as ten months with no significant intervention required to follow during the recovery period. "However, it should not be administered when a patient has urinary tract infections. So, if medicine and exercise have failed to make a difference, botox works," said Pandey.