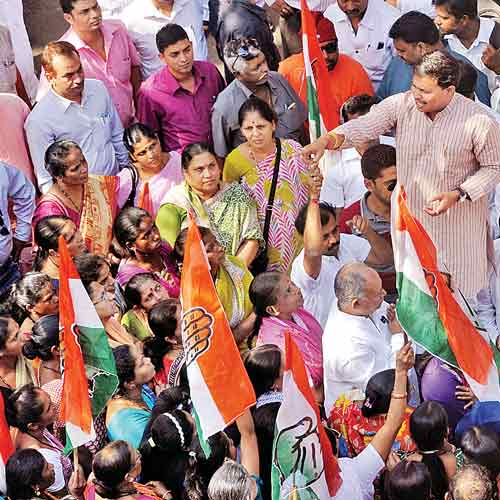 Congress municipal corporator from Borivli, Shiva Shetty, 40, was assaulted by four people including a minor and a woman near Sai Lee College at Lokmanya Tilak Road in MHB Colony area on Friday.
The MHB Colony police have arrested four accused, Shiva Patil, 42, his wife Chandri, 36, and their sons Akshay, 18, and Sagar, 17. The police claimed that the incident was an outcome of an old enmity.
According to the police, the incident occurred around 3:30pm when Shetty, who was passing by the area noticed two students creating a ruckus outside their college. Suresh Kilje, senior police inspector of MHB Colony police, said, "When Shetty saw two students creating a ruckus, he intervened and took them to the vice principal's office.
Meanwhile, Patil, his wife, and their sons got to know Shetty's whereabouts. The four accused waited outside the college for Shetty with bamboo sticks.
"According to Shetty, when he walked out of the gate, the four of them cornered him and hit him with bamboo sticks. Shetty sustained head injuries and was taken to the Shatabdi Hospital, where he is undergoing treatment," added Kilje.
The police stated that the family had an old enmity with Shetty. Kilje said, "Shetty had asked the Patil family to vacate their illegal tenement, which they opposed. They had an ongoing dispute regarding this that led the family to assault him," added Kilje.
When the accused found him alone, they allegedly executed a plan and attacked him, said police.
While the three of the four accused have been arrested for assault, criminal intimidation and causing hurt and are remanded in the police custody till December 9, the minor has been sent to a juvenile home in Dongri.