One of the fastest growing sectors in India, online retailing, has tapped into several traditional markets in India, with book retail being no exception. While a few years ago, one would need to head down to a bookstore to be able to purchase the latest novel, the same novels are now available at one's fingertips online.
With services and benefits such as free delivery and lower prices than their retail outlet counterparts, purchasing books online has become a viable alternative for customers. Despite this however, bookstores do not feel threatened by online retailers, they claim.
Customers still love a bookstore's 'culture & environment'
Bookstores believe that their unique features will keep customers coming back, for the overall 'experience package'
"Our product offering is very simple - we offer the 'experience' to our customers at the end of the day. Be it sitting in a café and reading a book, allowing children to play in our stores, or conducting reading sessions; it is the overall experience package which makes our customers visit us again and again," says a Crossword representative. Crossword is the largest Indian bookstore chain located in 25 cities with 82 retail outlets.
Thus, what the online market cannot offer, is the atmosphere and the "community space for readers, where they can have book events, reading circles and meeting place for discussion groups," says Kitab Khana, a bookstore in Fort, Mumbai.
Adjoining cafes and eateries in these bookstores simply enhance such an experience. A spokesperson from Oxford, another chain with over 30 stores in India, explains, "Cha Bar, a chain of tea boutiques located in Oxford Stores, is the first of its kind. An urban contemporary space, it created a rage in Kolkata in the year 2000, turning tea from a dry page in history to a lifestyle drink, and since then it has made a presence in every Oxford Bookstore!"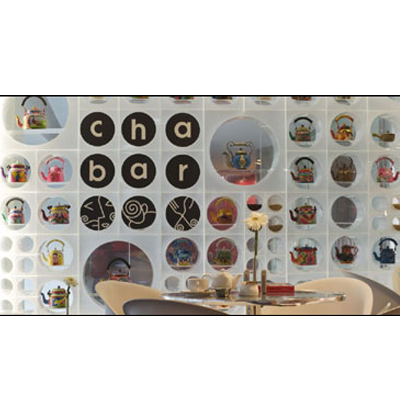 Unparalleled in collection and service
While providing the kind of intellectually stimulating space that online stores cannot, the personal experience created through bookstores is still unparalleled. Kitab Khana explains how the "personal service provided to customers when they are browsing, searching and selecting books" is something unique, along with their "good collection across different subjects and an atmosphere and facilities, that make browsing easier".
Oxford Bookstore too, hires more than 200 expert booksellers and informed hosts who work round the clock to help promote such an experience.
Moreover, it is not online retailers who are the only ones to break into the web; services such as ordering special books on request, offering book delivery services within the city at no charge, and extending to movies, music, toys and other products helps these bookstores keep up with the changing times.
No threat felt from the online market
Not only are the brick and mortar stores confident in their own unique assets, but claim that they are not threatened by the lower online prices that they believe cannot be borne in the long run. A representative from Crossword explains how eventually they foresee such prices being too low to keep up with costs, and even such online retailers would need to hike up prices.
Kitab Khana reveals how the store does not feel threatened, as online stores only offer discounts on their bestsellers, whereas the other books are sold at full price or with smaller discounts. Their store however, offers a 20% discount for all books.
Thus even while online stores are growing, retail outlets are not lagging behind.
In fact, the sector finds themselves in a publishing boom, where the growing number of books written by Indian authors has added to sales of Indian bookstores. Crossword notes how their 'Books Category,' which was previously contributing to 60% of their sales, has grown to 66% this year.
Oxford Bookstore offers a different explanation. Their spokesperson shared with us how they believe they can match up to the online experience with their own virtual stores.
"Oxford Bookstore went online in 2000; we were perhaps the first completely offline online integrated bookstore, with millions of titles on offer and we won the Computerworld Smithsonian Honors Archives & Academic Council award in 2003. The online channel was built as an extension to our physical bookstores as a conscious strategy to provide our online customers the same flavour and collection", says their spokesperson.
"We have had a hybrid model since 2000 - in which our bookstore has both a physical and virtual presence".
Building the brand with festivals and sales
Such stores also feel the need to devote a lot of attention to maintaining their brand loyalty, and introducing new features to attract customers. Crossword for example, talks of promotions which offer customers good products at special prices, such as the annual Sale, the 'Beyond Book Sales', their 'Children's Fest', the 'Pop & Rock fest', the clearance sale and the Travel fest. They also send out personalised and customised invites to customers on various events, new books, and sales.
These initiatives help the book store build a relationship with customers and book-lovers, encouraging loyalty towards the bookstore, says Kitab Khana. Kitab Khana is also involved in several other events in the city, supporting and participating in city festivals and events such as the Kala Ghoda Arts Festival, PEN All-India and Prithvi Theatre Readings, that help attract customers.
Children's corners and activities
Another section that online stores find it hard to tap into is that of children's books. The representative at Crossword explains how the "number one category for us is the Children's category (books, movies, toys) as it is a category where customers prefer to read, see and then buy the product. We get a lot of parents visiting the store. We guide and recommend them books which help in the learning and development of the kids".
Oxford Bookstores too have tapped into this market, with their dedicated Children's bookstores. In addition, they also host special learning events catered towards children. The Wild Wisdom quiz held by the bookstore in collaboration with the World Wide Fund for Nature (WWF)is one such initiative.
The national quiz targeted towards middle school children in 600 schools in India is focused on raising awareness on issues such as biodiversity and nature conservation and describes itself as helping to "raise awareness about the rich Indian flora and fauna".
More than just the books themselves
It seems bookstores or more than just a hub for books, but rather entertainment hubs. Book launches of everyone from relatively unknown authors, to the stars of B-Town themselves have all made their presence at bookstore.
In Crossword itself, stars such as Ranveer Singh, Imtiaz Ali, Dino Morea, Ritesh Deshmukh and Boman Irani have all made it to various book launches. Whether it be for their own biographies, books of their fellow stars, or supporting their favourite authors and issues, such stars have transformed the book launch into a much talked about event, that again gives bookstores a one-up.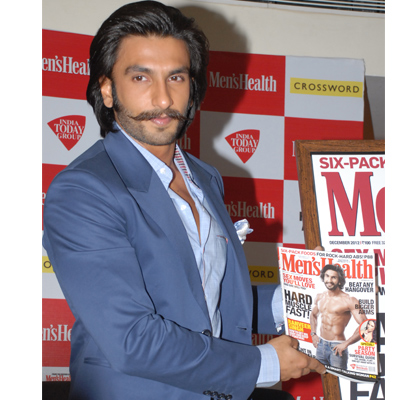 Thus it seems, while online players may be trying to eat into its market share, the bookstore is firmly here to stay.