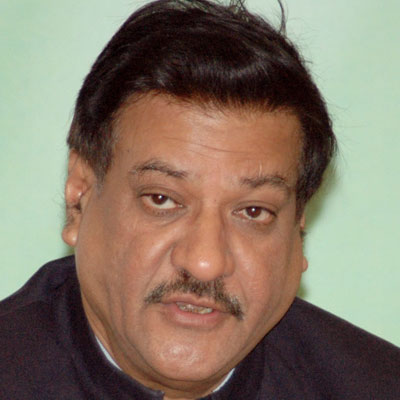 The high court will hear on June 25, a PIL alleging corruption in allotment of public parking lots by chief minister Prithviraj Chavan and the minister of state for the Urban Development Department (UDD) Bhaskar Jadhav.
A division bench of justices VM Kanade and PD Kode kept the PIL for hearing on June 25 after petitioner – social activist Pravin Wategaonkar – filed an additional affidavit pointing out how files were withheld/kept pending by the chief minister for about 3 to 14 months after they reached him duly scrutinised –first by empowered committee of the BMC and then by the officials of UDD.
Wategaonkar's additional affidavit states that the files were withheld after principal secretary, UDD, clearly remarked that files are okay and can be approved. He obtained documents under the RTI. "This deliberate withholding/ pending of files by CM gave room for a person close to/ relative of CM, Shri Rohan Jagdale, to negotiate with builders and after collecting money/reaching an understanding with these builders through Shri Rohan Jagdale, the pending proposals of only those builders, who paid/agreed to pay, was cleared by CM," reads his affidavit.
He has further alleged that the entire sanctioning of the proposals, since Chavan became CM, is vitiated due to arbitrariness, nepotism, mala-fides, loss to the exchequer and corruption, and is contrary to public interest.
According to the affidavit, proposals of M/s Runwal Developers, M/s Wadhwa Residency and M/s Lodha Developers for construction of public parking lots at Mulund, Ghatkopar and Altmount Road respectively have been cleared within 3-5 months.
As against this, other proposals of lesser known developers took 8 to 14 months for clearance although they were received around the same time.
Wategaonkar has sought forensic audit of books of accounts of all developers whose proposals are sanctioned be undertaken to detect bribes/speed money paid. Till such audit takes place, he has sought that status quo be maintained in respect of these Public Parking Lot proposals.
The PIL alleges that CM and the UDD minister in connivance with each other have been charging exorbitant amounts for sanctioning proposals for allotment of public parking lots. The PIL seeks probe under the Prevention of Corruption Act, to be initiated against the alleged offenders.
"There should be forensic audit of books of accounts of these developers to bring to light the bribes already paid for clearing these proposals," prays the PIL.
PIL seeks probe under the Prevention of Corruption Act, to be initiated against the alleged offenders.