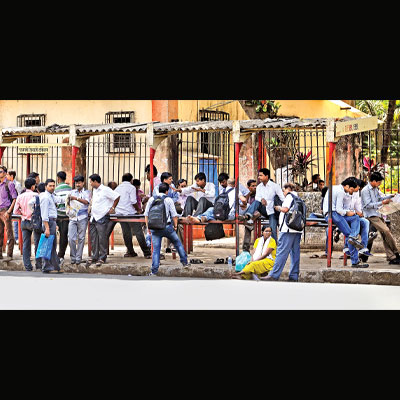 Expressing pleasure that the strike has been called off by the BEST staff, the Bombay high court has asked the unions to instruct its members to resume work immediately and see that they do not resort to such strikes in future.
BEST counsel MPS Rao informed the division bench of Chief Justice Mohit Shah and Justice MS Sanklecha that the strike has been called off following meetings between the management and union members.
"The matter has been resolved. Implementation of the new computerised scheduling system has been postponed till June 1. However, as a pilot project, the system will be implemented at Malad depot to see what difficulties arise," said Rao.
Accepting the statement, the chief justice said: "Since the parties have signed a Memorandum of Understanding, we direct the BEST unions to issue instructions to their members to resume work immediately. The workers shall also be asked to not resort to such strikes in future."
"We do not want to encourage such strikes. In fact, we wanted the state government to take action against the workers under the Maharashtra Essential Services Maintenance Act (MESMA). People are inconvenienced. But we wanted the issue to be worked out," the court noted.
Thousands of BEST bus drivers and conductors had gone on a flash strike on Tuesday against the new system and had refused to report to work despite an order from the Bombay high court. Justice Nitin Jamdar, on Tuesday, had asked them to resume work. However, as they did not report to work on Wednesday, the BEST approached the division bench headed by the chief justice.
During the hearing, at 1.30pm, the judges had asked the BEST to consider postponing implementation of the new system. "Reach an amenable solution in the interest of public at large. Be open to postponing the implementation of the system for a few weeks till the issues is resolved." The judges, however, said that after the negotiations, both the sides must agree with the final formula. "After that there will be no question of absenteeism or strike," said the chief justice.
Advocate General Darius Khambata had informed the HC that in case no settlement was reached, the government will go ahead and initiate action under MESMA. After the meeting, the matter was once again taken by HC at 5pm. The court expressed pleasure at the temporary arrangement between the parties.