Asks State & Union govt to explain delay in execution of sentence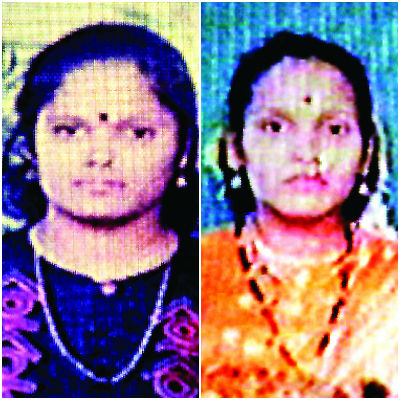 The Bombay High Court on Wednesday, stayed the execution of death penalty handed down to two sisters convicted for killing six children and abducting 13, till September 9. The court also noted that the review mercy plea filed by them was maintainable and it could even hear and decide on it.
A division bench of Justice V M Kanade and Justice P D Kode, directed the State and the Union government to file within three weeks, their reply explaining the reasons behind the delay in the execution of the death sentence, since the Supreme Court judgment confirming the sentence was passed way back in August 2006.
Sisters Renuka Shinde and Seema Gavit from Kolhapur, were booked in 1996 for abducting and killing children. The prosecution said the sisters earned their living by making the kidnapped children beg. Those who refused were murdered by the accused. The Bombay High Court and the Supreme Court had confirmed their death sentence. Even the President, in his recent order, refused to grant mercy to the duo.
The sisters approached the high court seeking stay of the death sentence and its commutation to life imprisonment. The review mercy petition has also sought quashing and setting aside of the President's order rejecting their mercy plea, and declaring it as "illegal, void and unenforceable".
The petition claimed that the delay of eight years in deciding on the mercy plea was a "flagrant violation of Articles 21 and 14 (of the Constitution) and was "unfair, cruel, excessive, unexplained and arbitrary." It said the delay had caused "immense mental torture, emotional and physical agony to the petitioners."
Appearing for the sisters, counsel Dr Yug Choudhry cited several judgments of the Supreme Court and other High Courts, putting across the point that even after a mercy petition is rejected the convict can file a review plea on the grounds of delay. He argued that if there arises a cause of action even after the mercy petition is decided then the high courts had the power to review the sentence.
Public prosecutor Sandeep Shinde, opposed the petition on the grounds that considering the petition would mean interfering with the apex court order. "When the high court order has merged with the Supreme court order which confirmed the sentence then even if a new cause of action arises it cannot alter the final finding," he said.
The high court though, after considering various judgments cited by the petitioners, noted that, "We are of the view that prima facie the petition is maintainable." Shinde also argued that delay cannot be a ground for getting relief in the form of commuting the sentence. To this, the court directed him to file the reply explaining the delay within three weeks. The court adjourned the hearing to September 9.