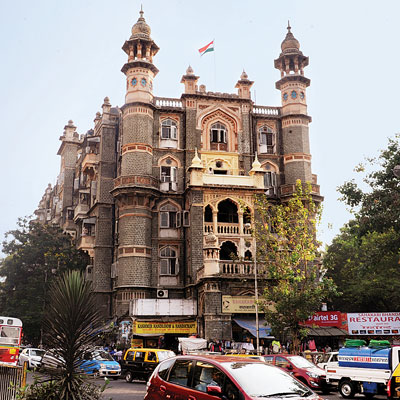 The high court, on Wednesday, restrained the state government from evicting Sahakhari Bhandar, a cooperative society that is operating from the MLA hostel building premise at Colaba opposite Regal Cinema. The court which stayed the eviction notice, also directed the government not to take any coercive action.
A division bench of justices VM Kanade and AK Menon was hearing the petition filed by the Colaba Central Cooperative Consumers Wholesale and Retail Stores Limited, the cooperative society that runs the Bhandar, on an area ad-measuring 21,000 sq ft.
The petitioners said the eviction notice of January 15 and 28, and the possession notice dated March 28, served by the Public Works Department, were arbitrary, unconstitutional and required to be set aside.
Appearing for the society, counsel Rafiq Dada said: The Bhandar which had been running since 1966, had lease contract up to 2024. Moreover, the notice is illegal because it does not mention details of any alternate accommodation. In 2013, the competent authority had directed the government to seek eviction only after providing full details on repairs to the building and the time it would take. The government was also required to give a written assurance that on completion of the work, the society would be reinstated in the same premise. The matter had been referred to the authority after the Bhandar failed to vacate the premise after being served eviction notice in 2010.
Advocate JS Saluja, appearing for the state, said: "It's a policy decision to remove all the shops below the MLA hostel, as the building, a heritage structure, requires repairs. Hence the eviction notice was issued."
Staying the notice, court ruled that since the government had not challenged the order of the competent authority before the city civil court, and since the order had not been set aside, it could not take possession of the building.