While civic officials say it'll benefit all, sources say it will help Chavan the most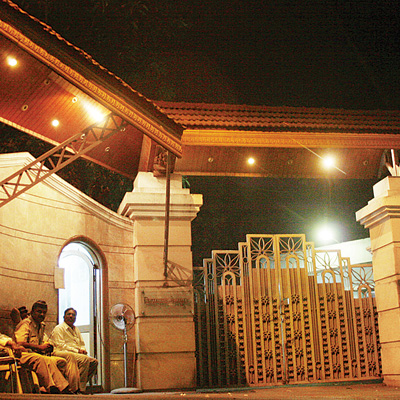 The Brihanmumbai Municipal Corporation (BMC) is in the process of carrying out a feasibility study to decide on the construction of a link road from Hanging Gardens to Girgaum Chowpatty bandstand in the Malabar Hill area. Currently, a pathway adjoined by a steep road connects them. The request for the link road was made by Malabar Hill MLA Mangal Prabhat Lodha.
While civic officials say that if the road adjoining the pathway is motorable, it will decongest traffic at Ridge road and Walkeshwar road and ease jams at the Teen Batti junction, sources reveal the decision was taken because chief minister Prithviraj Chavan faced heavy traffic both at the Teen Batti junction and Kemps Corner while commuting to Mantralaya and Vidhan Sabha.
"The feasibility study is mainly to ascertain if the slope gradient of the existing road can be reduced to make it suitable for vehicular traffic. The existing pathway would also be retained," a civic official said.
A joint inspection of the area was carried out by municipal commissioner Sitaram Kunte and additional municipal commissioner SVR Srinivas recently.
On August 18, Lodha had written to Srinivas, requesting him to expedite the tender process for the construction of the road and to keep provision of a pedestrian walkway there.
When contacted, Lodha said, "Is there any road in the country made only for the CM? When the road comes up, it will benefit all the residents of the area, as traffic congestion will be eased."
Srinivas said he is not aware of the traffic issues faced by the CM. "It is a zig zag and a steep road; therefore, we will have to make some structural changes so that we can open it for vehicular traffic. Vehicles still use one-third of the road, we have to work on the rest of the road. Once opened, it will take off traffic from the main road."