Police control room informed on August 1; security tightened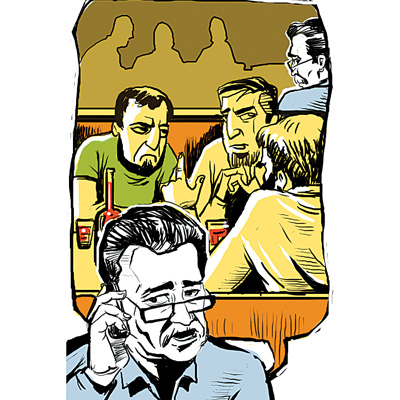 A BMC employee recently informed the police control room that he had overheard three people in a bar talking about carrying out a blast in the city on August 15. The call has prompted the police and the Anti-Terrorism Squad (ATS) to tighten security and intensify their intelligence network. They have not been able to trace the suspects so far.
What did the caller tell the police control room?
According to sources in the Mumbai police headquarters, the control room got the call on August 1 at around 9.15 pm. The caller (identity withheld on police's request) said he had heard three people plotting a blast on Independence Day while sitting in a bar in Kashimira area of Mira Road. The caller said the three were wearing caps and provided a description of their appearance and the bar's address.
What happened next?
The control room immediately shared this information with the ATS and Anti-Terror Cells (ATCs), sources said. A police team soon reached the spot, but by then the three had left the bar. However, they have seized CCTV footage of the bar. The ATS is handling the case. All police stations have been asked to be on high alert and to conduct checks in hotel and lodges. "We have also informed the Thane rural police," confirmed Mumbai police spokesperson and deputy commissioner of police, Mahesh Patil.
Could this be a prank call?
"The caller revealed his identity, residential and contact details. He said he worked as a clerk in the BMC and wanted to share some important information," said a police officer. "We are not taking this call to be a prank as the caller had given all his details and is a responsible government servant. If the information is true, it means that three suspected terrorists are on the loose in the city," said another police officer.