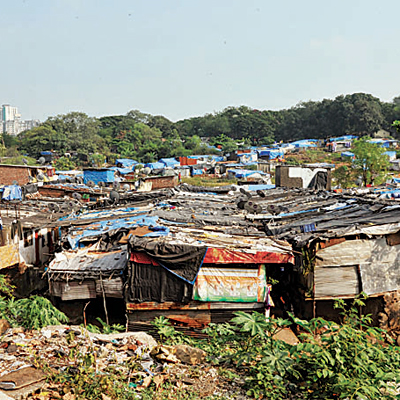 The BMC has decided to provide authorised water connections to slums which came up till January 1, 2000. The hydraulic engineering department has issued a circular to this effect to the city's 24 wards.
"We have decided to supply water to all the slums which have been regularised recently by the state government. The process will start in the next couple of days," said Ramesh Bamble, BMC's chief hydraulic engineer. He assured that the decision was taken after considering the current levels of catchment areas. "The decision could have a major impact in the upcoming elections," said a source.
The system so far
So far, the BMC provided authorised water connections to slums which came up before the year 1995. This was in accordance with orders issued by the urban development ministry on June 13, 1996.
Its consequences: Water theft, contamination, wastage
As a result, a substantial number of slum-dwellers stopped getting water legally and turned to the water mafia, which illegally taps water from pipelines and sells it for a premium. It also led to a spurt in water theft and high chances of contaminated water reaching slums.
It was also reported earlier that of the 3,750 million litres per day (MLD) of water provided to the city, almost 27 per cent gets wasted because of unathorised water connections, due to which the civic body is losing revenue to the tune of crores. Dna was the first to report this on May 12.
What does the circular say?
Currently, a slum dweller gets 45 MLD of water per person, while in residential societies, a person gets 135 MLD of water per person.
As per the circular, a slum dweller requiring an authorised water connection will have submit either a photo pass, or a water tax receipt, or an election photo identity card to prove that the person started living in the slum before 2000.
Kunte's role
Last December, municipal commissioner Sitaram Kunte had written to the urban development department stating that the BMC was in a position to provide water legally to all slums built till 2000. A reply was received from the housing department in June. Sources from the department said that the civic body is yet to decide on providing water connections to slums built post 2000.