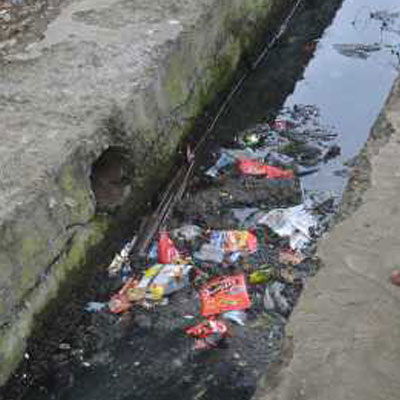 If that small, insignificant drain behind your building has become a dump yard of sorts and was going unnoticed by the BMC authorities, here is a piece of good news from the civic body. In its efforts to track down each and every minor drain and to keep a record of all utilities lying inside some of them, the civic body has decided to carry out a survey of all minor drains.
Estimated at a cost of Rs11 crore, which civic officials say, could be subject to changes, the survey is awaiting approval of additional municipal commissioner SVR Srinivas, following which it should start.
The agency MWH Private Limited, has been roped in for the survey. The same organisation had carried out a similar survey on all the major and broad drains across the city, a couple of months ago.
"While we have a rough idea of all the city's minor drains, the survey will help us get a detailed information about the length, width and the capacity of every minor drain," said Laxman Vhatkar, director, engineering services and projects of BMC.
Vhatkar added that the survey will also include GIS mapping, which will help the BMC understand the location of utilities, such as the exact location of water and telephone cables. Some of them are placed inside roadside drains, which run up to hundreds of kilometres.
This is apparently, the first survey that will trace and record positions of the various utilities placed inside minor and roadside drains in the city.
According to the numbers available with the storm water drains department, there are 416 major drains that run up to 320 kilometres, according to the latest survey, while previous records show there are approximately 200 minor drains, running across a length of 320 km. "The survey will help us to carry our further work. It would provide us with the present condition of the minor drains, apart from all the utility locations. In such a situation, there will be lesser chances of damaging utilities while cleaning of those drains," a senior civic official said.