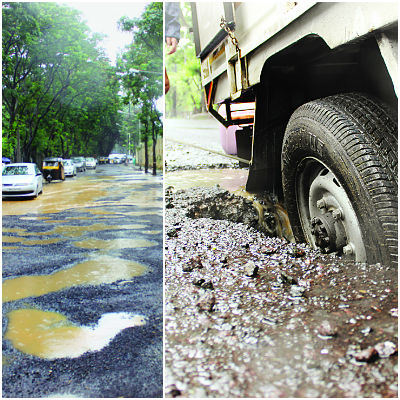 An alert of very heavy rainfall was issued by the Indian Meteorological Department's (IMD) regional centre on Tuesday, within the next 24 hours.
Civic officials, however, said that they are well-prepared to handle the usual rain-related problems. "Flooding might take place at certain low-lying areas in the city. However, apart from the chronic flooding spots, water-logging should not occur at other places, since there will be pumps ready to draw excess water," said a civic official.
As per the report from the disaster management unit of the BMC, high tide of 3.82 metres has been predicted between 1:43am and 7:24am on Wednesday
According to IMD records, in the 24-hour period till today, from 8.30am yesterday, Santa Cruz recorded 48.3 mm rainfall and Colaba had 26.6 mm. Despite that, the city remained relatively hassle-free in terms of traffic congestion and water-logging.
Raj Kumar Sharma, an activist, said that apart from the low-lying areas, his area didn't have many flood-related complaints. "The problem of low-lying areas is a long-term issue. Apart from that, there
weren't many problems in Chembur because of the rains," he said.
However, residents of Dadar and Shivaji Park complained that the civic body hadn't trimmed trees in their area. "With heavy showers and strong wind everyday, we are scared we may lose even more
trees. There are several trees in our area, which have not been trimmed by the BMC yet," said Nikhil Desai, an activist.