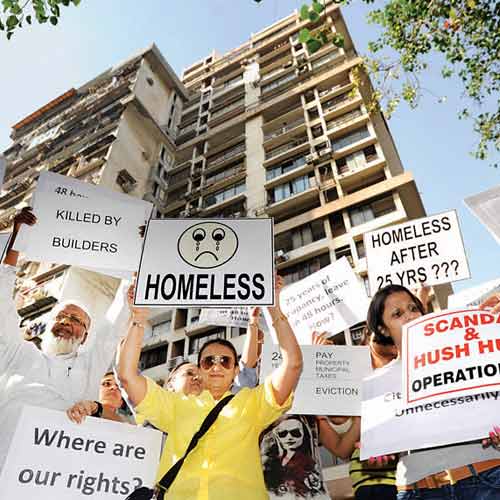 Brihan Mumbai Corporation (BMC) officials have once again arrived at the Campa Cola compound to carry out the demolition of the flats even as the residents are strongly resisting the move to raze their homes to the ground.
The residents again blocked the entrance to the compound and folded hands in front of BMC officials to not demolish their flats.
The BMC officials have requested the protesting residents to let them carry out their duty and follow the Supreme Court orders. Anand Waghralkar, a BMC official said, "As per Supreme Court order, they have to go. We will continue with the proceedings but will not use force today."
The officials had earlier left the compound and said that they would consult their senior officials about the matter. They had talked about disconnecting power, water and gas supplies to the flats.
Earlier today, the residents had performed a 'havan' to pray for the safety of the society.
BMC had earlier given a May 2 deadline to the residents by which the residents failed to evict their homes.