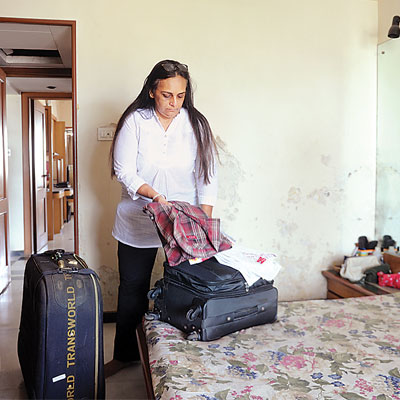 The BMC, on Monday, issued notice to the residents of the Campa Cola Society, who have been illegally occupying flats in the compound, asking them to submit their keys to the chamber of the assistant engineer (maintenance) in G-south ward office between between 10.30am and 5pm on any day between May 29 and June 2.
The BMC order comes days after the Supreme Court vacation bench refused to list the writ plea filed by the Campa Cola residents.
The civic body has also requested the members of the society to be present at the ward office on any of these days to assist the civic body in taking possession of the keys along with physical possession of the flats.
The notice, addressed to the chairman or secretary of the society, has asked them to handover those keys, which have already been handed over by some of the society members, to the ward office.
"Once the keys are handed over to us, our staff will accompany you for taking physical possession of the vacant premises on the same day," the notice reads.
The notice has also warned that if any of the residents failed to handover keys to the civic body by June 1, legal action would be taken against them.
When dna contacted the additional municipal commissioner (city) Mohan Adtani, he confirmed the news about the notice, and said: "We hope the residents will cooperate with us, failing which we will intimate the Supreme Court after June 2."
Nandini Mehta, a resident of the society, said she and other residents had found the notice complicated and had referred it to their lawyer. "We will take further action depending on what our lawyer advises us. We are still hopeful about receiving help from the new government at the centre in terms of extension of our stay period, or a permanent solution to the problem," she said.
Another resident, Vidya Srinivas, said the residents would decide the future course of action only after May 29.
Sharad Ughade, who has temporarily taken charge of G-south ward, said the ward was in the process of sending notices to 89 residents. The process will be over in the next two days. "We want peaceful handover of the vacant flats. If the residents resist, we will take legal action," he said.
The Campa Cola compound residents will hold a candlelight march on Tuesday at 6.30pm at the society premises.