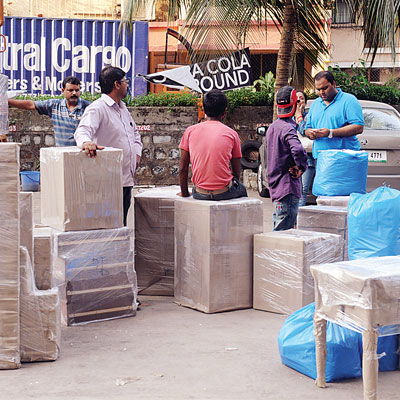 The Brihanmumbai Municipal Corporation (BMC) has given time till June 11 to residents of the illegal flats of the Campa Cola compound to hand over keys of their homes to the civic body.
The BMC will send a communiqué to the residents in this regard on Saturday.
The BMC has taken the decision to ensure a peaceful evacuation in the run up to the demolition following a Supreme Court (SC) order in this regard. Last time when the BMC undertook the demolition drive in November 2013, the residents had opposed the action by blocking the entry gates.
"We wish the residents realise they have lost the case. And hence, we request them to co-operate with us by handing over the keys peacefully. In order to help them do so, we have decided to give them another 72 hours' time. If they do it peacefully, then it is well and good. But if they won't, then we will have no option but to serve them notice under Section 488 intimating them about our entry into their premise to start demolition," additional municipal commissioner Mohan Adtani said.
The official said the duration of the intimation notice will be decided upon later during the course of week. "We will have to check preparation level with the police, BEST and Mahanagar gas personnel before serving the notice. Once we serve the notices, our personnel will begin the drive by disconnecting electricity, water and gas connections," Adtani said.
According to the official, it will take the BMC two days to circulate notices to 96 illegal flat owners. Obvious enough, the BMC is unlikely to commission the demolition work for another week.
Meanwhile, as a mark of their protest some of the residents have erected a huge tent on the premise of Mid Town apartments, one of the seven buildings in the compound. The residents will keep their belongings in the tent and stay put. The BMC, however, has said it will remove the tent too as it is unauthorized. "We can initiate action under section 351 of the Mumbai Municipal Corporation (MMC) Act, 1888. But we will wait for the three-day period to let them hand over keys. We are finding some of the people have realized they have lost the case," Adtani concluded.