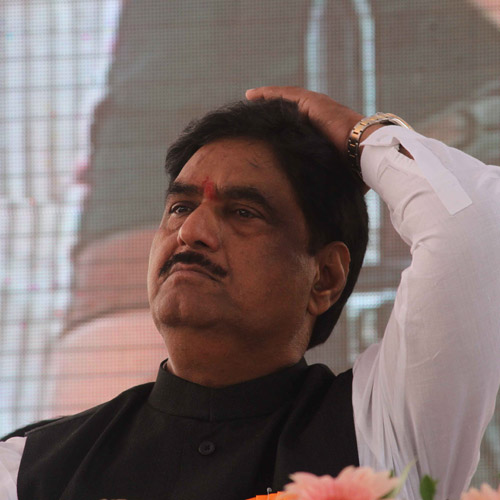 Leader of Opposition in the Legislative Council, Vinod Tawde on Wednesday said that the Union Rural Development Minister Gopinath Munde would lead the campaign of the Bharatiya Janata Party (BJP) for the forthcoming assembly elections. Tawde, however, refused to be drawn into the possible chief ministerial aspirants for the state.
Addressing media persons on Wednesday, Tawde refused to answer question on whether state BJP president Devendra Fadnavis would be the chief ministerial candidate saying, "After the poll results, the party's parliamentary board will decide who will be the leader of BJP legislature party." Though Tawde said that Munde would be leading the campaign, he did not say that Munde would be the chief ministerial candidate.
On seat sharing, Tawde said that the members of the new alliance partners and the BJP-Shiv Sena would sit together to decide on the sharing of seats for the assembly elections. Meanwhile, Shiv Sena president Uddhav Thackeray said that his party men wanted him to be the chief minister and has also indicated that the Shiv Sena will be staking claim for the post of the chief minister if the saffron alliance comes to power. This is not all, even MNS plans to project Raj Thackeray as its chief ministerial candidate and run a campaign the way BJP did for Narendra Modi.
Tawde also demanded action against policmen who lathi-charged villagers in Osmanabad district. Tawde said police brutally hit villagers after pulling them out of their houses that night on Tuesday, after a scuffle with the villagers. According to Tawde, local women had caught a bootlegger red-handed and called the police to arrest him, but the police, instead of taking action, manhandled the women, which led to angry reaction from the villagers.