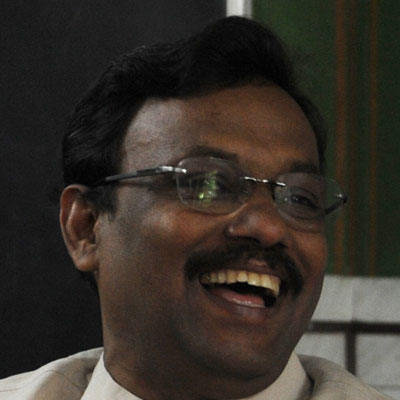 Terming the thrashing of villagers in Osmanabad district as "inhuman", Bharatiya Janata Party (BJP) on Thursday demanded judicial probe into the issue and stringent action against policemen involved.
"What police did was inhuman. Patil should go there and apologise to people. We seek a judicial probe into the incident," senior BJP leader Vinod Tawde said. "Only suspension or transfer of concerned policemen won't do. They should be charged with forceful trespassing, assault and molestation," he said.
On May 27, at least 25 people were injured, five of them seriously, when they were allegedly cane-charged by police in Kangara village of the district, a charge that cops denied. On the contrary, they said that villagers attacked a police team a night before.
Seeking to expedite work on international airport, Tawde said the then Chief minister had assured in state legislature that work on Mumbai international airport would begin in 2006. Environment Minister Prakash Javadekar would be holding a meeting with officials on this issue here soon, he said.
Modi will do such a work for Mumbai that it will be better off than Shanghai, he said.
Tawde also observed that farmers were saying that the Rs 852 crore relief from Centre for hailstorm-affected farmers hasn't reached them. We have requested the Prime Minister that of the 100 smart cities planned, at least ten should be from Maharashtra, he said.
The incident in Jalgaon where a woman was pushed off a train by a TC is shameful, he said.
The BJP in Maharashtra will fight the ensuing Assembly election under Gopinath Munde's leadership, Tawde said, adding that the parliamentary board will after the results decide who will lead legislature party. The 'Mahayuti' will win at least 200 of the 288 Assembly seats in Maharashtra, he claimed.