Birdwatchers spot special species such as Malabar Trogon and Indian Blue Robin.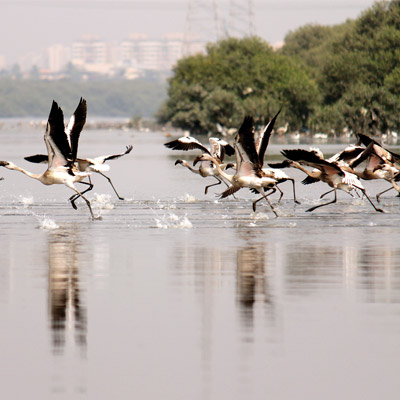 The annual Bird Race has seen two special sightings of the Malabar Trogon and the Indian Blue Robin by a team led by Avinash Bhagat, which recorded the highest number of species at 166.
Participants were on their toes on Sunday, traversing areas around as well as in Mumbai. Bhagat, who is a firefighter with Asian Paints and a passionate bird watcher, visited Naneghat, Barvi Dam and Thane creek all within 12 hours of the event.
"At Naneghat, I sighted two special bird species: the Malabar Trogon and the Indian Blue Robin. At Thane Creek we saw the Ruddy-breasted Crake. This time, though, I got the locals from Naneghat to participate in my team instead of Mumbaikars as they knew more about the birds of that area," he said.
According to avian experts present, the Malabar Trogon was last sighted about four years ago and has become an increasingly rare sight due to forest fragmentation.
Regardless of the number of species sighted this year, birdwatchers claim to have seen fewer numbers and sighted most birds less frequently.
"I did not see many of the birds that I had expected to see specially at Thane Creek. I think they are slowly going away because of grass burning and the construction work that is underway near the creek," said Avinash, blaming habitat destruction and primarily urban disturbance for the expulsion of birds from the city.
"Uran too used to have many birds, but the number of species has almost halved due to development activity in the area," said project coordinator Pravin Subramanian. Uran recorded 191 species in 2005- 2006. The number fell to 115 species by 2013.