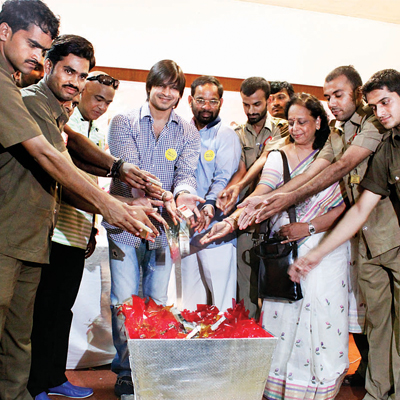 Cancer Patients Aid Association (CPAA) along with BEST started the ''No Tobacco day' campaign. In a function held at the BEST headquarter in Colaba, CPAA initiated BEST employees to declare a Tobacco Free BEST.
Anita Peter, executive-director, CPAA said, "We have taken this initiative of 'Tobacco Free BEST' on the occasion of World No Tobacco Day, to create awareness among the employees, who serve the citizens 365 days to help cancer prevention."
World No Tobacco Day 2014, seeks to educate policymakers and the general public with regard to the tobacco industry's harmful tactics and to alert smokers and potential smokers on the most important preventable cause of death and disease in adults.
Dr Suhasini Nagda, director of medical education, BMC, who was present at the occasion said, "Today two lakh people affected by oral cancer exist in Mumbai alone. In India, oral cancer constitutes 45% of the total cancer cases as against 3% in the Western countries. We therefore need to be passionate about creating awareness and strive to reduce oral cancer by 10% every year."
Present on the occasion were BEST committee chairman, Arvind Dudhwadkar along with actor and ambassador of CPAA, Vivek Oberoi and cricketer Vinod Kambli.