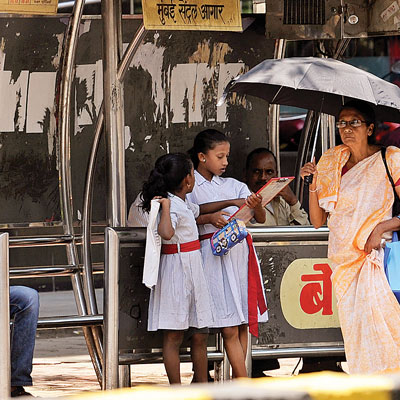 Students at several schools arrived late for their examinations as BEST drivers and conductors went on a flash strike on Tuesday morning to protest against the new computerised scheduling system.
"Over 25% of the students reached late for the exams. So we gave them extra time to write the paper. Since it was sudden, parents could also not make any alternate arrangements to send their children to school," said Prashant Redij, principal, Hilda Castelino Marathi High School, Kandivli. The situation was similar at Christ Church School, Nagapada, Antonio Da Silva High School, Dadar and KES School, Kandivli.
At St Michaels High School, Mahim, several teachers reached the school late due to the unavailability of buses. However, since teachers are expected to report early, they could finally make it to school before the exam and the exams could be conducted as per the schedule.
While at most schools, the examinations were conducted in spite of the delay, Balmohan Vidyalaya, Dadar, postponed the exam scheduled for the afternoon session. "The secondary students managed to come for the examination during the morning session but we feared that students might reach late. So we decided to postpone the paper. The exam will now be held on April 4," said a teacher of the school.