Even as Mumbai's BEST buses continue their strike, the maximum city refuses to come to a halt with citizens offering rides to fellow commuters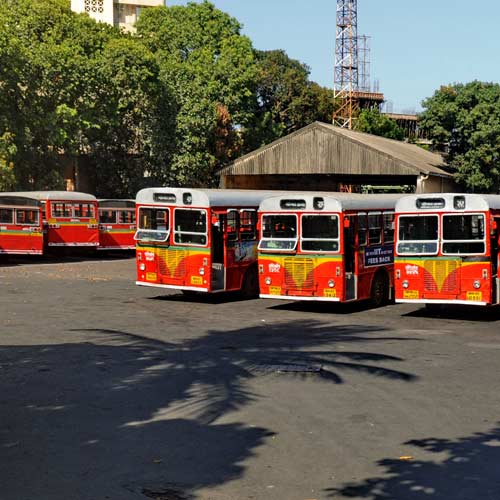 As the BEST strike enters day two, weary Mumbai commuters look for alternative means of transportation. However, even regular taxis and rickshaws were hard to come by, adding to the woes of the city that is always on the move. In the meanwhile, though, the online community came to the rescue of the local traveller.
Citizens offering carpool services to fellow commuters used Twitter and Facebook to connect with fellow travellers in need.
Startups like Traffline Mumbai and Smart Mumbaikar took to social media to crowd-source information on available carpools. Within no time hashtags #LetsShareCommute #wantlift #givelift went viral on Twitter. "The BEST strike is impacting over five million commuters in Mumbai, daily," explains Raxit Sheth, co founder of SmartMumbaikar, a carpooling startup.
SmartMumbaikar is currently running two online campaigns to help local commuters. Sheth elaborates, "Anyone in need can tweet at us with the hashtag #wantlift or #givelift along with location details for pick up, drop, and the timing. We will instantly pair you up with relevant travellers willing to share their vehicle."
The second campaign is for travellers in Andheri only, "Give us a missed call to 08030636439 to share an autorickshaw between Andheri and Seepz." Traffline Mumbai, on the other hand, started the #LetsShareCommute to bring commuters together. They have also been retweeting available carpool resources:
#LetsShareCommute RT @mr_brij: I'd be leaving in evng between 5-6 pm from T2 terminal toward goregn 3 seats available

— Traffline Mumbai (@TrafflineMUM) April 2, 2014
Another carpooling start up ShareTrip went one step further to incentivise the process. They are offering vouchers to those offering carpool services.
Be a #mumbaihero. Share ur picture offering ride to others and get a gift voucher #LetsShareCommute #strike pic.twitter.com/SgfLi45ho9

— sharetrip (@share_trip) April 2, 2014
Interested participants can sign up with them: