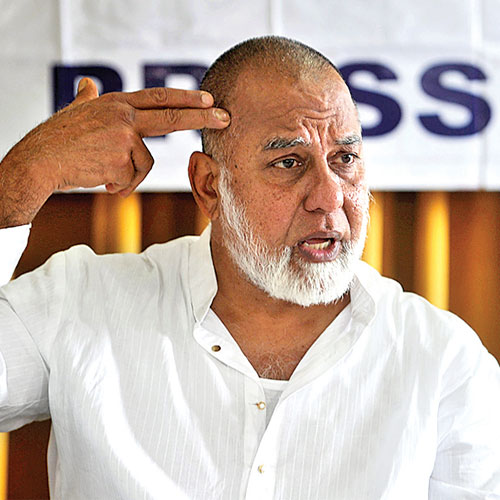 Roshan Jamal Khan, 56, who was convicted in a terror case in Spain is back home in Jogeshwari after six years in a jail there. He said his experience was an emotionally disturbing journey which left his family in Mumbai – wife and six children – helpless and distraught.
In December 2009, Khan, along with 10 Pakistanis, was convicted of being part of a terrorist group. The group was accused of planning to bomb metros in Barcelona and five other European countries. His sentenced of eight-and-half years was reduced to six years.
Khan cried of conspiracy and injustice by Spanish officials. "I had gone to Spain in 2007 to explore opportunities in the olive oil industry as they were the largest producers of olive oil and were planning to target India as a potential market. There, I was acquainted with a few people and we used to frequent a mosque in Madrid."
Khan and 10 others were picked up from the mosque by Spanish police on charges of planning to bomb metros in Europe. They also found some explosives, which later turned out, could only blow up a door.
"I showed them the emails that I exchanged on my interest in the olive oil business for which I had come to Spain. I was framed despite being innocent," said Khan.
Although he was not physically tortured, he said he was mentally harassed by jail officials. "We were given a thin blanket in the prison despite the biting cold. I was seen as a threat. I had no help from the embassy there. An embassy official recently came to meet me recently in jail and pretended that he was not aware that I was jailed," he said.
Over the last six years, Khan family members prayed that Khan be proved innocent. The family suffered huge financial losses with its only earning member being jailed.
"I lost my father. My children had to sacrifice their careers and dreams as there was no money. I now plan to start life afresh on a positive note. Hopefully I will be able to proceed with the olive oil business plan for which I had gone to Spain."
He has also made an appeal in the International Court of Human Rights in France and is challenging the verdict to wash away the stains and tag of an alleged terrorist.
"I am confident that the judgment will be delivered in my favour and I will be duly compensated for the emotional torture I went through for six years," said Khan.