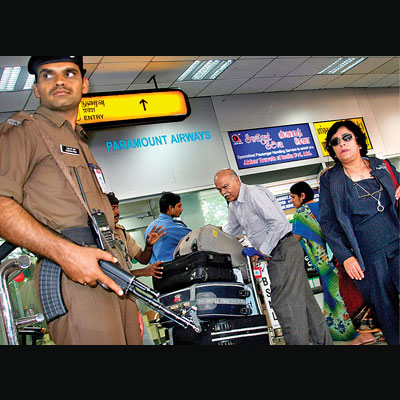 The aviation safety regulator, Bureau of Civil Aviation Security (BCAS), has sent out an alert stating that terror elements may launch a fiyadeen attack on the airports in South India using a car.
The alert comes, days after a blast at a railway station in Chennai left a woman dead and several others injured. In another significant development, a Sri Lankan national believed to be working for Pakistani spying agency ISI was arrested by the Chennai police.
The BCAS in its letter said that it wants the airports to increase strictness in regulating access to the terminal buildings and other highly sensitive areas in and around the aerodrome. The aviation safety regulator also wants the security agencies at the airport to conduct tighter screening of the passengers and the vehicles parked near the airport.
On May 1, Central Industrial Security Force, which is mandated with security at most of the airports in India, had issued an alert for airports across the country soon after the blast at the railway station in Chennai.
The CISF officials at Mumbai's Chhatrapati Shivaji International Airport claim that the security has already been beefed up after the terror alert.