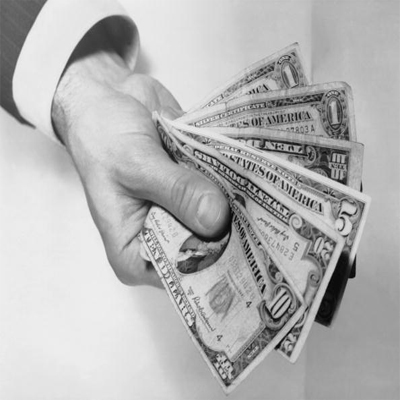 The state Anti Corruption Bureau (ACB), has been, over the last few months transforming its way of functioning and introducing new measures to ensure better efficiency.
One of the reasons, perhaps, why the bureau has seen a 90% spike in the number of cases in the first five months of 2014 compared to the corresponding period last year. Last year, in the first five moths, 281 cases were registered; it's 494 in the same period this year.
Apart from arresting officials in police, revenue and administrative departments, ACB has of late been venturing into new territories like education, health, travel and tourism, realty, social service, etc.
Another area that the bureau has been concentrating on is the class I and II sector of government officials. In the past five months, ACB has arrested more than 70 class I officers and 90 class II officers across the state, which is 70% more than last year in the corresponding period.
Last month, Jawant Mane, a senior police inspector of Dindoshi Police, was arrested for accepting Rs 50,000 as bribe from a complainant. Bhausaheb Patil, former deputy collector of Mumbai, was also arrested for allegedly amassing properties and farm-land worth Rs 11.34 crore, which is reportedly disproportionate to his known source of income.
This year, the bureau forayed into education department for the first time, nabbing Khalsa College principal Ajit Singh and his secretary Nikita Vaid last month, for allegedly accepting Rs 25,000 as bribe from a student seeking admission into class 12 (science stream).
This April, Arthur Road Jail superintendent Vasudev Burkule, and his deputy were arrested for allegedly accepting Rs 35,000 from a jail officer to clear him in the Maharashtra prison manual exam.
"We are also concentrating on such niche departments that are vulnerable to corruption. We have increased surveillance in departments which were never really on ACB radar in the past. Education, health, sports, travel, RTO, etc are some of them," said Vishwas Nangre Patil, additional commissioner of police, ACB.
ACB officials now regularly visit government offices to understand their way of functioning. "We assure people who interact with top government officials, including their colleagues, to approach us if they find something amiss. We have enhanced vigilance in all departments through text message drives, regular visits and by keeping helplines in every unit," said Praveen Dixit, director general (DG), ACB.
The bureau also has informers across departments. "We work in a very clandestine way. While majority of the traps we lay are based on complaints, we also raid officials' office or home if we receive some information. We have our officers in place to check on them, and now there are several modern mechanisms also to keep tab on those under suspicion. It will not be proper to discuss these mechanisms, however," added a senior officer.
To target admission touts
With the advent of the admission season, the bureau is now planning to book bogus agents who promise college admissions for a price. "Some of these agents are associated with colleges and some work independently. We have our team in place to ensure no malpractices take place. We also have dedicated helplines to serve students under such circumstances. Education and health will be our primary focus," said Vishwas Nangre-Patil, additional commissioner of police, ACB.