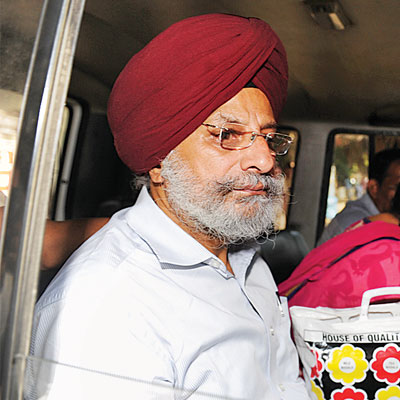 The Anti Corruption Bureau (ACB) has seized cash, bank deposit certificates postal savings certificates from the residences of the G N Khalsa College principal and his personal assistant who were arrested in a bribery case on Thursday.
The ACB said on Friday that they had found cash totalling Rs4.49 lakh during a search conducted at the house of the principal, Prof Ajit Singh Theti, 65.
They said they seized bank statements, fixed deposite certificates and postal savings records of about Rs10.25 lakh from the house of Nikita Vaid, 35, the personal assistant.
"Vaid has claimed that the investments are from money earned from her father's business. We will investigate whether the source of the funds is legitimate or not," said Vishwas Nangre Patil, additional commissioner of police, ACB.
On Friday, Theti and Vaid were produced before the sessions court which remanded them in police custody till Sunday. They have been charged under the Prevention of Corruption Act for accepting a bribe of Rs25,000 for the admission of a student to Std XII in the science stream.
The two were caught accepting the money at the principal's office and the ACB also found Rs4 lakh in Vaid's handbag along with some admission forms, giving rise to suspicion of a bigger racket.
According to the complaint, the assistant told the parents of the student that the money was not a donation for the college, but for her and for the principal and that no receipt would be given for the amount.