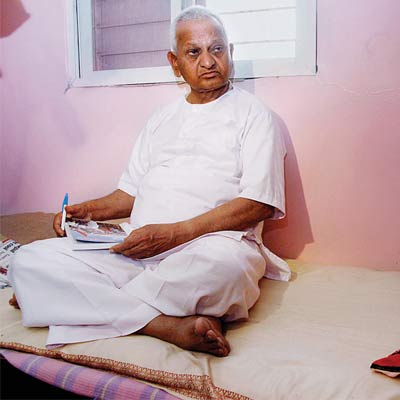 Ralegan Siddhi, the ancestral village of social activist Anna Hazare is all set to be brought under the tourism map, with Maharashtra Tourism Department Corporation (MTDC) planning to conduct trips for interested visitors to the state.
The village, which was declared as an 'ideal village' by the state government a couple of decades ago, has been in the headlines in the past few years in the wake of the anti-corruption movement started by Hazare.
Ralegan Siddhi is a village in Parner taluka of Ahmednagar District and is about 230 km from Mumbai.
Apart from Anna's village, ashrams set up by well known social reformers like Vinoba Bhave and Baba Amte, an orphanage centre in Pune, run by Sindhutai Sabkar, Hiware Bazar village in Ahmednagar, which is known for its water conservation projects introduced by Popatrao Pawar, Vigyan Ashram educational project set up by Dr SS Kalbag are among other centres which have been chosen for the 'social circuit tourism'.
"The permissions from these circuit authorities have been taken and they are more than happy to accommodate the tourist visits. We will be inviting express of interest from the private tour operators to the conduct these tours," Said Kishori Gadre, general manager, MTDC.
MTDC officials said that they designed the tour plans after realizing that there was a huge demand to visit these places, but tourists didn't know whom to approach or how to visit.
"In Maharashtra, social activism has been our strength. So many extraordinary social reformers have completely changed the eco-socio dynamics of the villages or regions they come from. They (tourists) will be able to take with them the ideas behind these reforms and spread it in their own ways. Likewise, they can also bring in some of their own ideas," adds Gadre.
As per the plan, tourists will be taken to these places in a group of 40-50 people and charges will be decided taking into consideration the destination from where the tour starts to and where it ends, among other things.