A foodie at heart, dna reader Janice Goveas reviews the Asia Kitchen Festival at Mainland China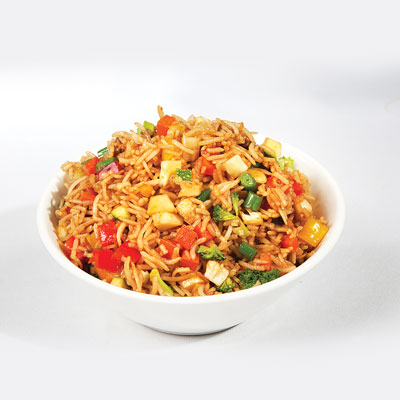 For three weeks, starting from June 5 to 28, Mainland China is hosting Asia Kitchen Festival for its patrons. Showcased at all its outlets in Mumbai and Thane, the Asian kitchen will host cuisines from Hong Kong, Singapore, Malaysia, Thailand, Vietnam, Japan, Korea, Myanmar and China. "People have been travelling to various parts of Asia for business as well as leisure. They come across exciting flavours and ingredients, and crave for the same here. Hence, we decided to step outside the boundaries of China and present something new in the form of an Asian offering," said Chef Rajesh Dubey, executive director, Food Production, Mainland China.
On this occasion, Mainland China hosted a lunch for food blogger and dna reader, Janice Goveas. A look at the menu showed a range of interesting dishes: Dynamite Tofu from Hong Kong, a spicy tofu served cocktail style on a bed of lettuce in a martini glass; Indonesian specialities such as Java Grilled Fish with sambal salsa and succulent chicken on skewers in Chicken Satay, and Nasi Goreng, the national dish of Indonesia, complete with vegetables, shrimps, chicken, chillies and a special sauce called Ketjap Manis also finds a place on the menu; Dak Bulgogi (Korean BBQ Chicken) with pepper and sesame oil from the Korean grill, along with the Tom Yum, spicy, clear soup from Central Thailand; vegetables in Thai green curry and lemon grass fried rice complete the Far Eastern foodie repertoire.
Being the foodie and Asian food fan she is, Goveas exclaimed that she was looking forward to choosing the menu. "I would like a choice in the soup and starters," she said when the team informed her that a degustation menu had been planned for her. "No sign of Japan! So no sushi for me, and strangely no dumplings either," Goveas added. "Almost every dish was accompanied with little chillies, except for one starter, and of course the dessert! If the menu was given to me, I would have probably picked the Garlic Shrimp and the dessert. When I actually got down to tasting, there were some dishes that were labelled spicy but were quite bearable on spice quotient, while others probably needed three chillies on the spice metre on the menu," she opined.
Janice recommended the Crispy Lotus Stem with Black Pepper and Curry Leaves, in addition to the Dynamite Tofu, Java Grilled Fish with Sambal Salsa and the Chicken Satay. The Barbecued Pepper Chicken was very spicy. She advised, "Avoid the Tom Kha if you have low tolerance for spice. The Vegetables Thai Green Curry with Jasmine rice was crunchy and delicious. Nasi Goreng was a tad spicy, but bearable. I honestly haven't tasted a better green curry ever since I tried it in Singapore." Goveas was quite taken with the presentation, "The food was presented in an appealing manner. As far as the desserts were concerned, there were not too many options except for the Caramel Sponge Cake with toffee sauce. Though awesome, I would have liked honey fried noodles with ice cream as an option."