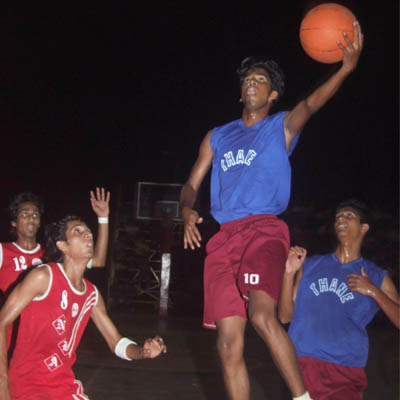 This is the second consecutive year that Fr Agnel Multipurpose School will be organizing the Kaustubh Memorial All India Basketball Tournament, in the memory of late Kaustubh Shetye, a talented basketball player, who had represented the state in 10 national tournaments. The matches are scheduled from April 12 to 19.
The event is sponsored by Tallychamps, a Navi Mumbai based educational establishment. Thane Gaurdian Minsiter Ganesh Naik will also be lending his support to the event.
The week long tournament will see teams from Karnataka, Kerala, Tamil Nadu, Chattissgarh and Maharashtra. There are 10 teams which have been registered. Five in men category and five women category.
The game will be played in league cum knock out format. Trials for the Maharashtra team will be held on April 7. In addition to the previous year, there will be gadgets like the LCD screen and game clock. The total cash prize allotted for the tournament is a sum of Rs 2 lakhs.
An extension to the memorial tournament is Agnel Basketball League U-16, that will be played simultaneously. The league will be restricted to Thane district players. Tournament director and Managing director Fr Saturnino Almeida said, "The tournament will also be a platform for players to improve on their skills by watching senior players."
Chief coach and organising secretary, Ravi Nair remembered Kaustabh and said, "Kaustubh was a brilliant game maker, it was very difficult to stop him whenever he used to attack. He will always stay close to our heart and this tournament is tribute to his love for the game."