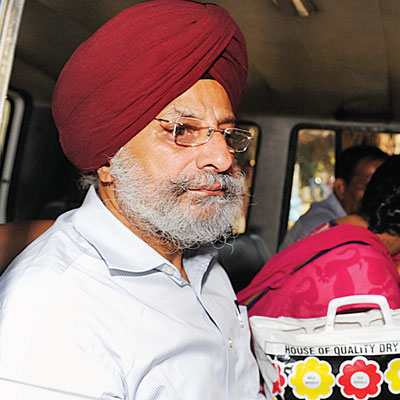 The principal of Guru Nanak Khalsa College of Arts, Science and Commerce, Ajit Singh Theti, has resigned, and the Shiromani Gurudwara Prabandhak Committtee (SGPC) panel that had begun a probe into the bribe case against him and his aide in the third week of May, has accepted it.
The SGPC has also decided to appoint Dr R Patheja as the new principal, and also appoint someone new as director general of college, a post which was also held by Theti. A senior educationist will be in charge of the admission process in the college.
Theti had been arrested by the anti corruption bureau (ACB) along with Nikita Vaidya, his PA, in May second week. He was released on bail by the sessions court on May 12.
The five-member SGPC team had come down from Punjab to investigate the matter. They spoke to current and former students, their parents, on whether they too have had to pay bribe in order to get admission. They also took statements of college employees.
The committee returned to Punjab on May 13 without meeting Theti. It has now emailed its final report to the college management. The chairperson of the management had visited Amritsar on Friday to get a copy of the report. The report will be published on Monday.
Speaking to dna, GS Walia, committee coordinator, said: "Dr Ajit Singh Theti has been removed from the posts of both principal and director general of the college. Theti has resigned and we have accepted his resignation. Dr R Patheja will be the new principal, and a senior educationist will look after the admission process."