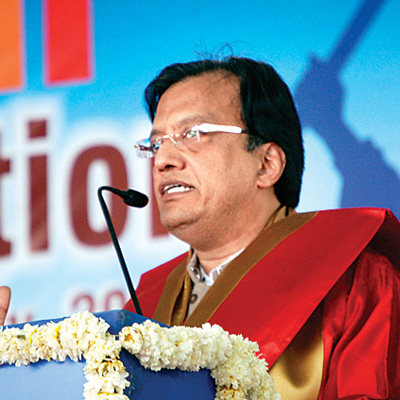 A month after the Bombay high court pulled up the All India Council of Technical Education (AICTE), it has decided to revoke the approval of 19 of the 25 controversial engineering colleges in Maharashtra. These colleges will not be able to admit students in 2014-15.
One among the 25 engineering colleges has applied for closure, and only five were given the go ahead to continue in the business.
AICTE chairman SS Mantha confirmed the development. The names of the colleges could not be obtained immediately. However, according to sources, the colleges that have lost the battle are big names in Mumbai and Navi Mumbai.
AICTE, the apex technical education body, had granted these colleges its annual approval only this June. They have been running the show since the past many years with each of them having 450-550 seats.
The removal of these colleges from the admission cycle implies that nearly 12,000 seats would be not available for admission, taking down the availability of engineering seats to 1.43 lakh from 1.55 lakh. "That wouldn't make any difference. Only 1.06 lakh students have applied for admission this year," said a DTE official.
Vaibhav Narwade, professor of an engineering college and member of the Citizen Forum for Sanctity in Education, alleged that officials of AICTE, DTE, universities and private institutions were all hand in glove. "AICTE, DTE and university officials are hand in glove with the managements of these institutions, or else how could they have been functioning for years together without adequate facilities."
Narwade added: "Revoking approval is not enough. As per AICTE rules, if a college gives wrong declaration, a criminal case must be initiated against it. However, AICTE has never initiated criminal action against any erring college."
He also said the nexus between these agencies and private colleges must be exposed in order to maintain the sanctity of education.
Saraswati College (Kharghar) applies for closure
As the controversy erupted and matter was dragged to court, Saraswati College of Engineering, Kharghar, which was one amongst the 25 colleges under investigation, quietly applied for closure. AICTE will accept its request soon. Mantha confirmed the development saying: "They have applied for closure themselves, so they will automatically be out of the admission process."