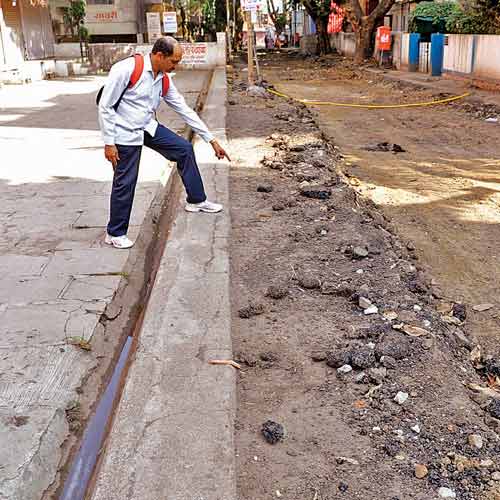 Faced with frequent complaints of potholes on Kalamboli roads, City and Industrial Development Corporation (Cidco) will be concretising roads in the node, minister of state for urban development Uday Samant informed the legislative assembly on Tuesday.
Panvel MLA Prashant Thakur had raised the matter during the current session of the state legislature which is currently underway in Nagpur.
Thakur said, "Despite carrying out asphalting work every now and then, the quality of roads is not up to the mark as potholes keep resurfacing every now and then. The officials and contractor gives reason of low water level for bad condition of roads. If that is the case, then roads should be concretised instead of asphalting them every time."
Samant said, "The concerns raised by MLA Thakur are genuine and Cidco will be directed to concretise roads in Kalamboli." The residents of Kalamboli, who mainly comprise people from middle income group, have been flaying Cidco for deteriorating condition of roads. They have been raising their voices against the poor quality of road repair work.
Cidco managing director Sanjay Bhatia too had ordered strong action against contractors who carry out shoddy work. Kalamboli has assumed significance in the backdrop of various housing projects in the area and demand for affordable homes there.
A makeover for Kalamboli soon
City and Industrial Development Corporation (Cidco) will be concretising the roads in the node, minister of state for urban development Uday Samant informed the legislative assembly on Tuesday
Panvel MLA Prashant Thakur had raised this matter during the current session of the state legislature which is currently underway in Nagpur