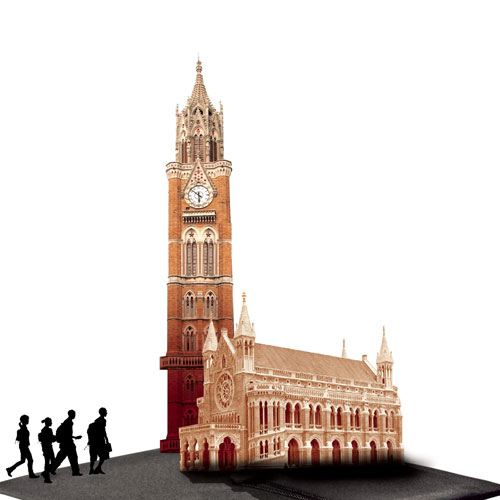 At least 100 students, who appeared for the master of commerce (MCom) at their exam centre — MMK College in Bandra (west) — last week, have claimed that they were given the incorrect question paper for Human Resources Management. The students, who are from three colleges, said despite bringing it to the notice of the college authorities, they were forced to answer the "incorrect" paper.
The University of Mumbai conducted the above exam on November 29. Students claimed that while one questionswas out of the syllabus, the incorrect paper restricted their choice of questions.
The confusion, said sources at MMK College, cropped up as the college had downloaded the incorrect paper from the weblink provided by the university. There were two sets of question papers for the subject concerned; while one was for students of the old course (prior to revision of syllabus), the other was for students of the new course. The course syllabus was revised this academic year (2013-14).
One student told dna that the paper distributed to them was meant for those students who were taking the exam for the old course. "But the authorities at the exam centre simply refused to listen, despite our protests," said the student.
Left with no option, the candidates — from Chetna College in Bandra (E), St Andrew's College in Bandra (W) and MK Sanghvi College in Juhu — were forced to attempt the paper.
While question papers for both courses carry a total of 60 marks, the old course narrows down the choice of questions, leaving students at a disadvantage. While under the new course each question has three options from which a student can pick the one s/he wishes to answer, the old course narrows down this choice with only two questions to pick from.
Students told dna that one question 4 in the old course was not from the new syllabus.
Principal of MKK College, AC Vanjani, was unavailable for comment. An official of Sanghvi College claimed they had shot off an email to the university's controller of examinations, Padma Deshmukh, besides informing her over phone. Deshmukh, however, denied any knowledge of the issue. "I haven't received any such complaint," she said.