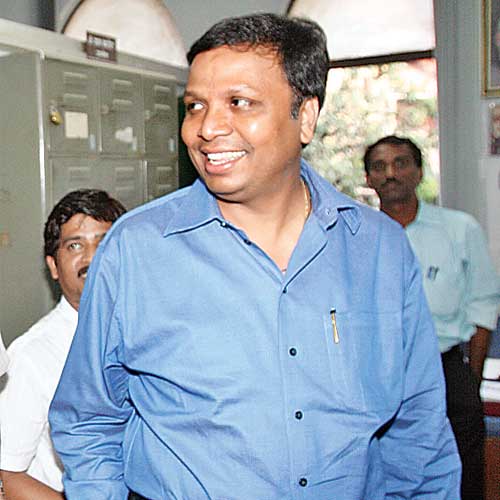 After Congress leaders Raj Babbar and Rashid Masood, and former Union Minister Farooq Abdullah, a BJP leader has now contended that Rs 5 can buy you a full meal in Mumbai.
While Mumbai is known as one of the most expensive cities in India, where one finds it difficult to earn enough to afford one meal a day, city BJP president Ashish Shelar said, "One can have 'potbhar' (stomachful) food at Rs 5" in the city, while speaking at the party's executive meet held at the Andheri Sports Complex. Interestingly, a few months ago, Shelar had criticised such statements made by the Congress leaders.
Also Read: You get full meal for Rs 12: Raj Babbar
Due to rising inflation, frustrated citizens of the country voted to remove the UPA-II government from the seat of power. But now, after coming to power, BJP leaders also seem to be following-in the footsteps of their Congress counterparts like Babbar and Masood. Shelar's statement has caused outrage among the common man.
Also Read: After Raj Babbar, Congress leader says one can eat a meal in Delhi for Rs 5
Earlier, Raj Babbar had stated that one could have a meal in Mumbai for Rs 12, and Rashid Masood has bettered that with his Rs 5 claim. Union Minister and National Conference (NC) leader Farooq Abdullah went even further and said he believed that one could eat even for Rs 1.
Trying to recover the situation, Shelar posted on the micro blogging site twitter, "'Rs. 5' was a metaphor. My point was that you can eat a meal for Rs 5,000 also at a 5 star or at a relatively cheaper place. Clarification apart, to bring closure, I am willing to apologise if what I said is used to hurt interests of the common man."
He further added, "Just to further clarify: Never gave this reference to pricing of dargah feasts/food. It's blatant lie."
"Rs. 5" was a metaphor. My point was that you can eat a meal for Rs. 5000 also at a 5 star or at a relatively cheaper place.

— ashish shelar (@ShelarAshish) July 4, 2014
Clarification apart, to bring closure, I am willing to apologise if what I said is used to hurt interests of the common man.

— ashish shelar (@ShelarAshish) July 4, 2014
Just to further clarify: Never gave this reference to pricing of dargah feasts/food. It's blatant lie.

— ashish shelar (@ShelarAshish) July 4, 2014