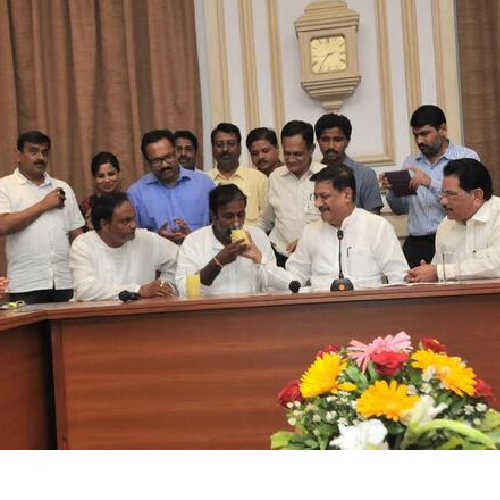 In what will come as relief to patients, doctors attached to the Maharashtra State Gazetted Medical Officers Organisation (MAGMO) called off their strike after six days on Monday, after the intervention of Chief Minister Prithviraj Chavan.
Around 12,000 doctors from across the state had participated in the strike. MAGMO president Dr Rajesh Gaikwad has been on a hunger strike along with Dr Pramod Rakshamwar at Azad Maidan since July 1, 2014, while hundreds of doctors from various districts are agitating at their district civil hospitals. Doctors working at sub-district and district hospitals, primary health centres, state-run dispensaries and specialist doctors also participated in this strike.
The six-day doctors' strike had paralysed the healthcare situation in the state. Doctors went on strike for 11 of their demands that are pending. They wanted a cabinet decision on five major demands and a written commitment on rest. Other major demands include implementation of the Sixth Pay Commission's recommendations for all state medical officers in the public health department, a pay hike, fixed working hours, regularisation of promotion procedure and increasing medical officers retirement age from 58 to 62 as in other states and the central government.
A day earlier, taking a strong step against the doctors on strike, the government had dismissed 265 doctors, and had warned strict action against the rest under the Maharashtra Essential Services and Maintenance Act (MESMA), if they didn't return to work by Monday. Orders to hire contractual doctors had also been given.