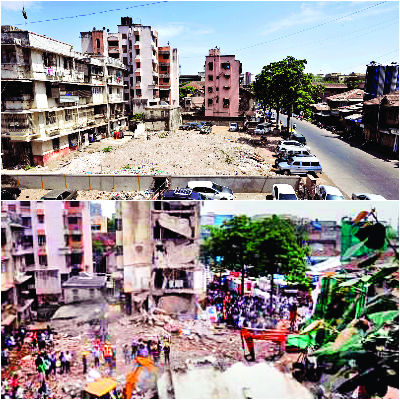 On June 10 last year, the city witnessed an unfortunate incident in which 10 people were killed after five-storeyed Aftab Manzil came down at Mahim.
A year down the line, even as reforms are yet to take place at the BMC level, a civic engineers' body has insisted taking secretaries and chairmen of societies to task if they fail to act on structural audit reports of structures concerned.
Referring to the Mahim incident, the Municipal Engineers' Union has said residents of the ill-fated building knew, since a year, that the structure was shaky to stay in. "At least a year in the run up to the incident, the residents were equipped with a structural audit report that threw light on the poor condition of the building. Yet, the residents did not act swiftly. Eventually, the building came down, claiming some lives. However, some of our men were charged with negligence, despite there being no wrongdoing on their part," said Sainath Rajadhyaksha, the union's general secretary.
Rajadhyaksha demanded structural audits to be taken seriously by societies and the BMC stressing on the same. "Discipline must be brought amongst societies who ignore such practice or else innocent people will fall prey and civic engineers will have to beart the brunt unnecessarily. We are going to raise the issue of action against societies before the municipal chief (Sitaram Kunte) soon," said Rajadhyaksha.
While Kunte could not be reached for his version, a senior civic official said that action can be well be taken against those at fault, under section 488 of the Mumbai Municipal Corporation (MMC) Act, which recommends filing court cases. It also provides for banning the public from occupying an endangered structure. "However, it is the municipal commissioner's right to make a statement in this regard," the officer added.
After the Mahim incident, the city witnessed three building collapse incidents across Dahisar, Dockyard and Vakola, collectively claiming more than 80 lives.