Allies uncomfortable with Gadkari's positive vibes with Pawar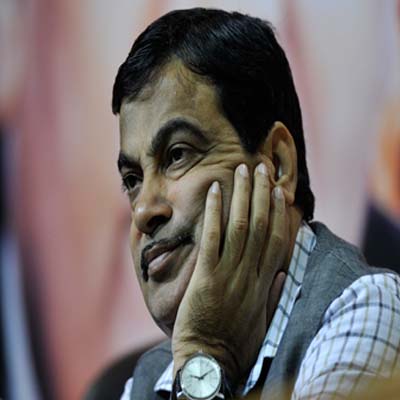 While the BJP and Shiv Sena are at odds over former BJP president Nitin Gadkari's overtures to the rival Raj Thackeray led MNS, the Sena- BJP's other allies in Maharashtra too are uneasy at his vibes to NCP chief and union agriculture minister Sharad Pawar. Farmer leader and Hatkanangale MP Raju Shetti and Dhangar community leader Mahadeo Jankar, who heads the Rashtriya Samaj Paksha (RSP), have taken umbrage to Gadkari's comments about including Pawar in the NDA. These two parties are based on an anti-NCP and anti-Pawar plank and have their pockets of influence in and around Western Maharashtra.
The five-party 'Mahayuti' (grand alliance), which also includes Dalit leader Ramdas Athavale's Republican Party of India (RPI-A), hopes to breach the Congress- NCP's stronghold in the state's sugar bowl of Western Maharashtra with this rainbow coalition. "Our stance about not allowing Pawar into the NDA is very clear and this will continue," Shetti, who heads the Swambhimaani Paksha, told dna, adding that he had joined the NDA as he opposed many policies of the UPA including those of the Pawar controlled agriculture ministry. "If Pawar is admitted into the NDA, this will mean that we are supporting those very things which we opposed earlier," said Shetti, adding that this was Gadkari's personal opinion and not the official stance of the alliance. Shetti added that things would clearer if Gadkari made things clear in this regard.
Shiv Sena sources too said that statements in support of Pawar by leaders of the Mahayuti could confuse voters especially because Pawar and his party were being politically targeted by them. The idea has also be opposed by Gadkari's colleague in the BJP and former deputy chief minister Gopinath Munde, whose politics is built around his opposition to Pawar. The Sena contests most of the 22 seats from its quota against the NCP and eight of the Shiv Sena's 11 MPs have fought against NCP nominees while four NCP MPs contested against Sena candidates. "Admitting Pawar to the NDA will destroy us," said Jankar, who is contesting from Pawar's pocket borough of Baramati against his daughter and incumbent MP Supriya Sule, adding that the RSP would quit the NDA if such proposals were floated. "The RSP will actively oppose this," said Jankar, adding that the five parties had united on an anti-Pawar platform.