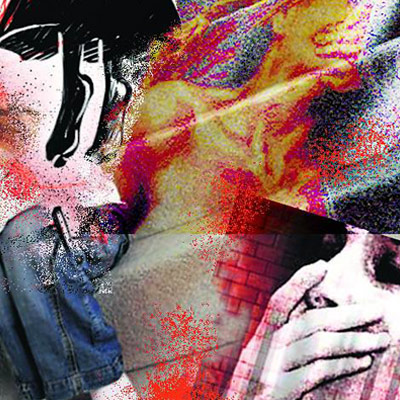 A week after a 20-year-old woman was allegedly raped by four men in Aarey colony, actor Rakhi Sawant visited her at Sion Hospital on Sunday evening and forced the police to record her statement for the second time.
Sawant said, "Her condition is very severe and what happened to her was much more gruesome than what the police have mentioned in the FIR."
After meeting the relatives of the victim, she approached the Aarey Colony police and sought to know the details of the case. She also requested the cops to accompany her to Sion Hospital where the woman is undergoing treatment and re-record her statement.
"She was three months pregnant and lost her child after the incident. The accused even made an MMS of the incident. All this and many more details are not there in the official statement. We have requested the officers to take this case more seriously," Sawant said, adding that she had assured the family all the support.
Senior Inspector Uttam More confirmed the actor's visit. He said, "She had some queries regarding the case which we clarified. She wanted us to speak to the victim again. We went with her to the hospital and recorded the statement once again. We can't disclose more at this stage."
Around 1.30 pm on April 26, four men barged into the house of the 20-year-old woman's in Aarey Colony and offered to pay her for sex. When her husband intervened, the goons allegedly assaulted him and tied him up. The monsters then took turns to rape the woman.
The Crime Branch has so far arrested two people, including prime accused Velapandi Harijan, who is her landlord's son. Two more are wanted in the case.