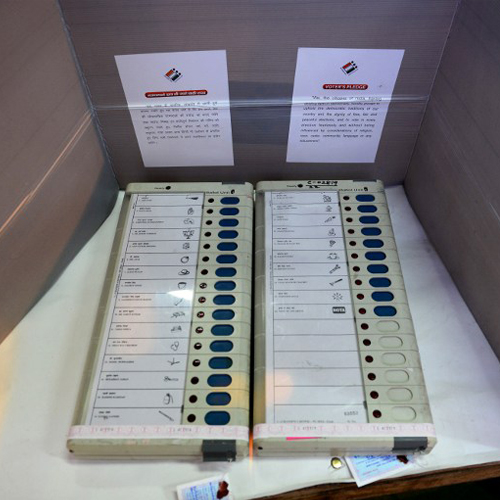 Henry Gordon's disgust for the big parties is evident as he talks about the elections. As a Christian, the Mahim resident may have voted for a secular party in the past, but this time, he is looking beyond the stereotype.
"Both the national parties are communal. While one has been openly communal, the other has played communal politics by pitting one community against another," rues the 47-year-old, who runs a consultancy firm. "This time I am likely to go for AAP as the person seems to be honest."
While Gordon is more upfront on his choice of the party, some others say they are toying with two options. While voting for a party that holds secular credentials is one, the other is the recently introduced NOTA (none of the above) option.
"There are various ways to look at the issue of voting. I wouldn't say that there is a dilemma but the fact remains that with AAP in the fray and inclusion of NOTA, there is going to be an interesting voting pattern in the community," said Dolphy D'Souza, resident of Malad Orlem and former president of the Bombay Catholic Sabha (BCS), a community based organisation that recently organised a rally on issues relating to Christians.
He added, "While until recently, 70% votes were cast, we are hoping that this time we will improve the polling to 90% if not 100%."
The Archdiocese of Bombay, which looks after all the churches in city, too acknowledges the wave of the new party. Spokesperson Fr Nigel Barrett said the Archbishop has left it for the people to decide on their own, while amongst the youngsters there was some buzz.
Barrett said, "The option for AAP is pretty real in the community. They seem to have directly held contacts with the youngsters. While we cannot tell anyone who they should be voting for, we have guidelines for reference to help people make up their mind."
Cyril Dara, another member of the community and resident of Agripada said, "While sometimes the choice also differs from person to person, Christians normally end up voting for secular parties like Congress."
Community's yardsticks for parties
1. Uphold the secular character of our nation and promote communal harmony and a spirit of inter-religious dialogue and understanding.
2. Care for the minorities and weaker sections of society, protect their rights and work for their uplift.
3. Safeguard the rights of tribals over land, water and forests; and grant equal rights to dalit Christians, equal to those given to other dalits.
4. Work for an economy that seeks to help the poor and the under privileged, protect their dignity and enable them to play a role in nation-building.
5. Ensure a totally safe environment for all people, particularly women and children.