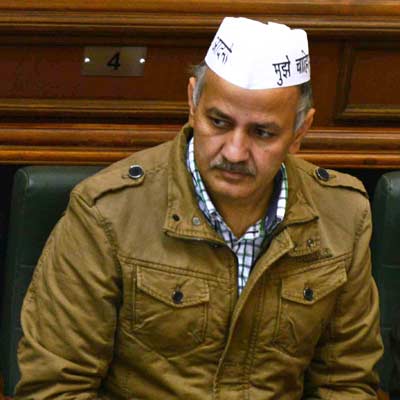 After a poor show in the Lok Sabha polls, the Aam Aadmi Party is now struggling to maintain the high contribution that used to run into a few lakhs per day, until recently. Going by official figures, party donations have hit an all time low with the total amount running into a few thousands instead of lakhs, on certain days.
In the last one week, the party, which was once getting an average daily contribution of Rs6-8 lakh, is struggling to touch the one lakh per day mark. On May 14, 15 and 18, the party received a total fund of Rs64,664, Rs44,527 and Rs88,266 respectively. However, in the same week, the party did receive a high donation of Rs22 lakh on May 16 and Rs11 lakh on May 17.
Going by statistics, it is lower than even the average daily contributions in August 2013 (about Rs6.4 lakh), when many political pundits didn't even consider AAP a "serious" political party. Between 8-27 December 2013, when the party's fortune was at its peak after Delhi elections, the daily average contribution was roughly about Rs8 lakh.
While most AAP leaders rubbished it, citing the figures of the better days, party sources said the issue has already began troubling party workers.
"We are heading towards elections in Delhi, Maharashtra and Haryana in next few months, which would require funds. Any drop in the contribution is a sign of worry," said a senior leader who did not wish to be quoted.
However, party senior leader Manish Sisodia said that party is not even focusing on collecting funds at the moment as elections are over and whatever funds they have, are enough for their daily activity.
"Funds have never been a criteria to measure popularity for us. At this juncture, we don't really need heavy funding as elections are just over. When the need arises, we will talk about it," Sisodia told dna.