The vada pav is a favourite of many and the food has found many new ways of re-inventing itself to be a favourite of people who have different tastes.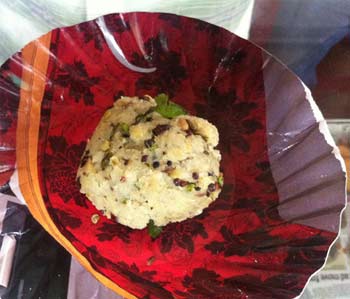 Jain Wada Pav

Where: (Forum Fast Food) Tip Top in Khau Gulli, Tilak Road, Ghatkopar East.

It's made of mashed raw banana with kadi patta and rai. Covered with chane ka atta and deep fried in oil.
No other variety available. This is the only Jain vada pav version, since Jains don't eat potato.

How much: Rs13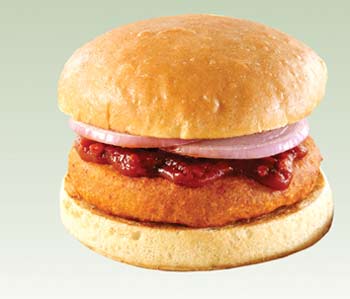 Chinese Wada Pav

Where: Jumbo King, any branch.

It's a gram flour coated potato patty. spicy, delicious, schezuan wada pav. Made in the Jumbo King standard patty that comes with schezuan sauce as well as onions and chillies for those who like some spice in their life.

How much: Rs42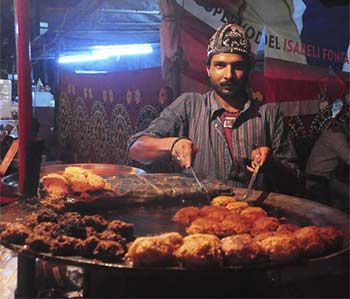 Chicken Vada Pav

Where: In the lane that runs adjacent to Midland restaurant (LJ Road, Mahim) and goes to the Mahim Dargah

The chicken vada pav, popularly known as Shami, is made with spiced potatoes, herbs, boiled chicken strips and coated in a light batter of whisked eggs and gently shallow fried on a tawa. Served with spicey green chutney and loads of lime and onion slices, this version is the perfect for those who can't keep their hands of meat.
The stall is owned and run by Abuzar Quereshi (Munnabhai). His sister-in-law and the ustaad, Kalim Khan (in the pictures) prepare the food at home which is then fried at the stall.

The stall sells Shaami (Chicken Vada Pav), round fried mutton kebabs and Kandi Kebab (lightly spiced flat chicken fillet stuck on mini wooden skewers, coated with egg and fried) and ground spiced meat balls. All of them priced at Rs12 each for the vada pav and Rs10 for the vada.

How Much: Rs12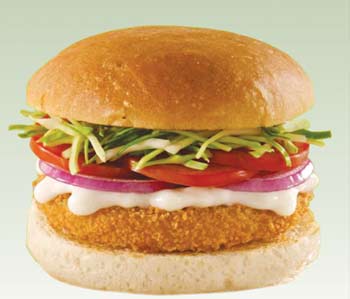 Crispy Veg Wada Pav
Where: Jumbo King, any branch.

The product has a crisp potato patty coated with breadcrumbs. Its served in a toasted bun, with sliced onions, shredded cabbage, thinly sliced tomatoes and lip smacking veg mayonnaise sauce.

How Much: Rs42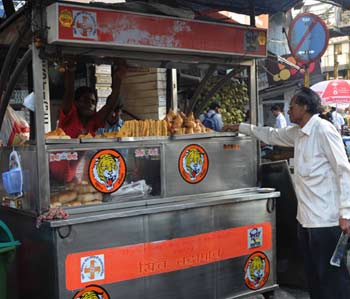 Political Vada Pav

Shiv Sena launched it's own type of vada pav, trying to create a platform of promotion. They plan to promote the brand to the level of MacDonalds, with proposed plans to open 25 stalls selling the product all over.
With inputs from Yoshita Sengupta and Mahafreed Irani.