Versova-Ghatkopar route races against time to meet March deadline.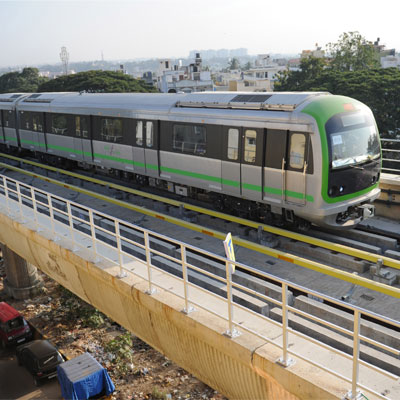 Although the much talked about Versova-Andheri-Ghatkopar metro rail is supposed to complete by March, the fact is that around 5% of the civil works are still pending.
Activist Anil Galgali got this detail through Right to Information.
"Only around 95% of the work of metro is completed. This means still 5% of work is left," said Galgali.
The information given by Mumbai Metropolitan Region Development Authority (MMRDA) states that Versova, DN Nagar, Azad Nagar, Chakala and Airport Road stations were 99% ready as on December 2013.
But construction work at Ghatkopar metro station is 90% complete.
Similarly, Asalfa station is 80% ready and Jagruti Nagar is 85% ready. Andheri, Saki Naka, Marol and Western Express Highway stations are ready in the range of 95 to 98%.
Back on June 21, 2006, foundation stone for the project was laid by prime minister Dr Manmohan Singh but the ground work began only on February 8, 2008.
Till date, there have been several revision of the deadline on and above project cost too has shot up from Rs2,356 crore to Rs4,321 crore.
A spokesperson of Mumbai Metro One Private Limited (MMOPL), consortia of Reliance Infrastructure, MMRDA and Veolia, said: "MMOPL has completed the work in all respect in stations, viaduct and metro depot for commercial operation. The Research Designs and Standards Organisation tests of first Mumbai Metro project under Public-Private-Partnership is progressing well. Some work in Jagruti Nagar station is not complete because we have not received 100% Right of Way. The project is likely to be commissioned in this financial year, subject to receipt of all approvals and permission in time."
Revising deadlines
The Mumbai Metro One Private Limited, consortia for the Versova-Andheri-Ghatkopar corridor, led by Reliance Infrastructure (RInfra), has revised the deadline for the project several times. The latest deadline is by the end of 2013-14 financial year, that is March.