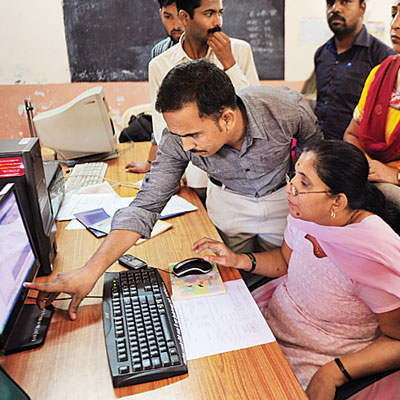 A week after the online process for admissions reserved under the RTE Act, 2009, started off in the city, 3,240 applicants have successfully filled forms on the website. Of these, only 468 forms have been filed from the 26 help centres set up by the civic body.
The BMC is for the first time conducting online admissions for the 25% seats reserved under RTE. Applications are being sought for over 8,000 seats available in city's unaided non-minority schools. The process, which started on April 10 after several delays, was off to a slow start, with only 63 applications on Day 1 due to lack of publicity. However, the number of applicants increased after word of mouth spread.
While BMC officials feel that there are sufficient options for parents to choose from, parents are not very convinced. "The entire idea of online admission was that schools can't turn away parents on petty grounds.
However, most of the sought-for schools have been left out of the process as they are aided or minority schools. So we have to once again go and stand in queues for those schools," said Anil Bhoricha, a resident of Mulund.
Parents have up to April 30 to fill in the application. During form collection, the BMC will also verify the submitted documents and grant admissions using a lottery draw and announce them in two lists. Parents will get an opportunity to apply for admissions offline if they fail to secure admission through the online process.