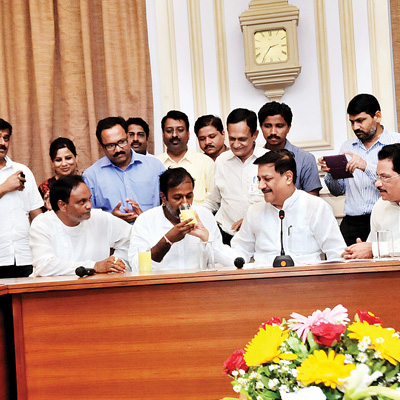 After a deadlock of nearly a week, 12,000 doctors across Maharashtra who had shunned work, joined back on Monday in what came as a huge bout of relief for ailing patients. Class two level doctors from Maharashtra Association of Gazetted Medical Officers (MAGMO) had launched an indefinite strike since July 1.
They resumed work from Monday after chief minister Prithviraj Chavan assured them that their demands would be duly looked into and processed one after the other in the coming months. A similar assurance was provided by the CM in June.
Even as the state will process the demand of increasing the pay of 6,665 permanent doctors, for some up to Rs 1,00,000 a month under the Dynamic Assured Career Program (DACP), it has refused to pay backdated arrears of Rs174 crore to 1,418 doctors. 1418 doctors who have completed over four years in service were liable for backdated arrears, stated MAGMO. "Their demand for pay hike will be processed, but if we were to pay arrears also, it would add a huge financial burden to the state," said Sujata Saunik, state public health secretary.
"Also, we will study the feasibility of regularizing ayurvedic doctors as well as increasing the age of retirement from 58 years to 62 years," said Saunik.
During the strike, the state had fired up to 320 contractual doctors. "MAGMO has requested the CM that these doctors be reinstated in service. We are positive they will not disappoint us," said Dr Rajesh Gaikwad, President, MAGMO.
MAGMO consists of a mix of MBBS, ayurvedic and specialist post-graduate doctors, over half of which are permanent in service and the rest are employed on contractual grounds. They serve in 34 district hospitals, 80 sub-district hospitals and 363 rural hospitals across the state in National Rural Health Mission, Rashtriya Bal Swasthya Karyakram and Mobile Medical Units.