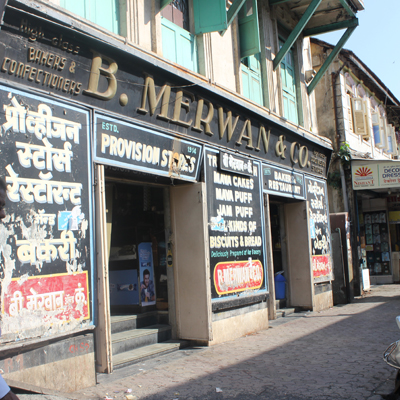 B Merwan & Co, the famous Irani bakery at Grant Road and a favourite hang-out spot for bun-maska and chai shut its doors on Tuesday, April 15.
Started in 1914 by Boman Merwan, the grandfather of one of the current owners, Sarosh Irani, it has been the best place for anyone who likes to indulge in a delicious breakfast or their most famous mawa cake and samosas.
Although the bakery had been sold last month, the final shutters went down on Tuesday.
"It is the best and the cheapest place in this city," says Fernandes who claims to be coming to the bakery since the past 20 years. "It's clean and the place has never had any complaints regarding their quality of food which is always fresh and delicious."
Upset by the decision of the bakery shutting down, NP Singh, who has been managing the bakery's cash counter for the past 35 years, claims that he will return to his hometown in Jamshedpur and retire. "I haven't spent as much time at home as I have spent at this bakery," says Singh.
Although the owner, Boman Merwan chose to remain silent when asked for comments, his frustration more than disappointment was quite evident.
At 4 o'clock in the evening, the restaurant was full of people – old and young – all enjoying their last cup of chai and snacks at the 100-year-old restaurant.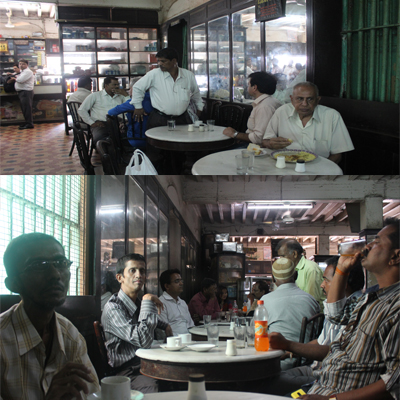 (Patrons enjoying their last meal at B Merwan and Co bakery)
"The service of the people is amazing here," says 75-year-old Kulkarni as he enjoyed his masala omlette. "Not once have they been rude to me in all the years I have been coming here."
"My all-time favorite at this restaurant is bun-maska with chai," says Kandivali resident Bharat Solanki.
Another customer, Shweta, wandered around the restaurant, chatting with other patrons and taking photographs as part of her last memories of the bakery. "I am a vegetarian, so I can't have most of the things here but I enjoy the bun-maska," she said.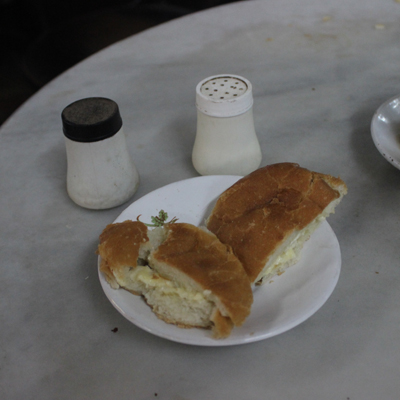 (The famous bun-maska at Merwan & Co)
"Almost 50 years I have been coming here. I have no favorite. I like everything that they serve," said another customer, Shernaz, over her mawa cake.
The customers' loyalty can clearly be seen in the way they interact with not just owners but also the workers at the restaurant. "My name is Hilla Balsara but everyone here calls me Julie," says Balsara whose pseudonym was given to her by the owner.
When the owners were asked about why the established was being shut down, their only reply was "seems to be re-development".
Although one of the managers hopes to have another Merwan & Co started elsewhere, until then, as one of their customers said to the owner, "Rest assured, the loss is all ours only."