Quizzed on a number of problems plaguing engineering education in the state, Rajesh Tope, state minister for higher and technical education, tried to defend his position and the ministry's in a telephonic interview with Kanchan Srivastava on Friday: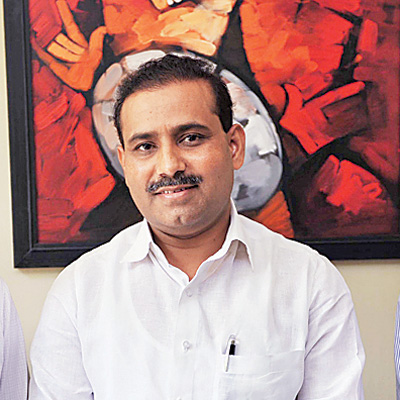 Q) Enrollment in engineering institutes across Maharashtra has declined in past 3-4 years with one third of the seats falling vacant. How will the state achieve the Gross Enrollment Ratio (GER) target of 35 per cent by 2020?
A) GER doesn't depend only on engineering courses. It also includes enrollment in general courses. Besides, we have already achieved a 27.5 per cent GER and will be able to reach 35 per cent by 2020.
Q) Poor quality of education is being cited as the main reason for a high number of vacancies in technical institutes. What measures you have taken to address this issue?
A) Quality is a big concern. That's why we have given a go ahead to private universities now. We are trying to fill up 1,000 teachers' posts lying vacant in state-owned engineering and diploma institutes. Appointments of over 500 posts have been cleared and rest will be filled soon.
Q) What stopped you from establishing a full-fledged technological university – the Dr Babasaheb Ambedkar Technological University (BATU) at Lonere?
A) We were busy creating law universities and other projects so we couldn't concentrate on BATU. We are now in the process of appointing a vice-chancellor and regional centres. The affiliation of colleges with BATU would take off after that.
Q) It seems the government has no intention of strengthening public-funded education which is obvious from the fact that no new government engineering college has been approved during the tenure of the Congress-NCP government. Budget provision for technical education has also declined over the years.
A) The budget outlay might have decreased slightly but we also get Rs 200 crore from the Centre. We have sanctioned one new government college for Nagpur last month.
Q) There is huge rush for public-funded institutes like VJTI and COEP which have limited seats. Why can't the state expand them or start second shifts in popular government colleges/courses?
A) That's a good suggestion. I think it can be done in the future.
Q) Are you aware that bright students from the state are flocking to foreign and private universities as state colleges fail to deliver on many accounts?
A) Do you have any statistics with you? (On being answered with a 'yes') This is bound to happen.
Q) Why does the government approve so many engineering and B-schools every year despite large scale vacancies? This year, over 25 new colleges got the nod despite several deficiencies. The matter landed in the Bombay high court.
A) When the central body, the AICTE, approves the new colleges, we have no other option but to give them the go ahead.
Q) You can't always blame AICTE for this mess as the final approval for the opening of any new institute lies with the state government.
A) We had decided not to sanction any new college. But the management of the new colleges had given a representation before the CM and then we decided to allow them.