Here's some good news for those looking for job and business start-up opportunities in Canada. On a two-day trip to India, the Canadian citizenship and immigration minister Chris Alexander announced the launch of "express entry" system that will expedite the immigration process to Canada from January 2015. Keen on economic immigration of more Indians to Canada, Alexander feels an influx of Indians with sound technical and language skills can help Canada prosper further. He spoke exclusively to dna's Naziya Alvi Rahman. Excerpts: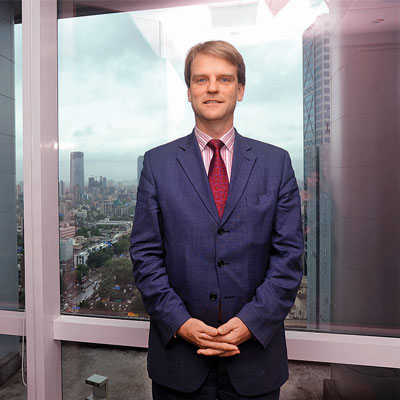 What has brought you to India?
We are here to promote economic immigration to Canada and highlight our new economic immigration application management system called Express Entry, which is all set to be launched in January 2015. It's been a reform-in-waiting for the last two years but we are sure that once launched it will turn out to be a real watershed project that will make immigration to Canada simpler and quicker.
Can you talk a little more about the new system in terms of how it will change the immigration process?
The new system primarily aims at expediting the process of immigration to Canada. As of now, it may take a year or more for the immigration process to complete. I recently met a taxi driver from Lahore whose immigration application remained stuck for eight years. But with the new system, the procedure would be completed within six months. The immigration rules and regulations, however, will remain unchanged. The launch is aimed at moving from a passive to an active mode.
Which particular professions are more in demand in Canada?
Well, amongst professionals, we have a very high demand for skilled workers like plumbers, welders, construction workers and technicians. Demand of this skilled trade sector has gone up so much over the years that the gap between the salaries of so-called professionals and skilled workers is almost diminishing in Canada. In a few cities of Canada, a qualified welder may end up earning more money than a practising lawyer.
So, is there demand for professionals like doctors, engineers and those from management?
Of course, we still need professionals, particularly project managers, consultants, who can do risk management, lawyers and IT professionals. However, if you are a medical professional, you may have to wait for sometime to get a job in Canada. Our medical system is different from here; hence, we recommend residency of at least a year or two before offering a job.
Your new system also seems to be inviting entrepreneurs and business ventures. Here, too, you have fields which will be given preference over others?
We are open to any good business proposal, but there are definitely fields that will be given preferences over others. For instance, ventures in mining sector, agriculture sector, entertainment, animation, biotechnology etc will get immediate boost in Canada.
Canada has been one of the most preferred destinations for immigration from India. Has the trend seen any change in the last few years?
On an average, starting from 2006 to 2013, every year we receive 2,60,000 new immigrants. Interestingly, of these, in 2013, 33,000 came from India. Besides these, we received 14,000 students and 13,000 visitors last year. I won't have the exact figures to compare but I know that the number of Indians moving to Canada has gone up every year. Also, as per our estimate, more than one million Canadians now trace their roots to India and Canadians of Indian descent continue to contribute significantly to building a successfully pluralistic and prosperous Canada.